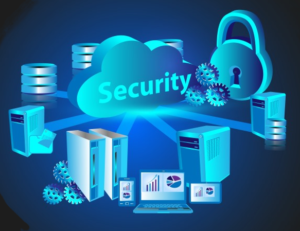 There are six security and network trends that are anticipated to materialize this year. Part 1 will cover the first three. Consult with an experienced IT support services team today to boost the productivity and profitability of your company, while protecting data and improving security.
Cloud Security Importance
Major cloud security breaches have discouraged some organizations from utilizing cloud computing solutions. However, leading providers such as Amazon Web Services (AWS) are increasing their security efforts. Companies with cloud operations are currently implementing guidelines and best practices to guide their deployments. Certifications now attesting to cloud security like the Certificate of Cloud Security Knowledge (CCSK) and Certified Cloud Security Practitioner (CCSP) are available. AWS' Certified Advanced Security examination is in beta. As a result, cloud deployments are anticipated to grow rapidly as interested companies become increasingly convinced of the strength of security.
IoT Security and DDoS Attacks
By 2020, Cisco predicts there will be 26 billion IP network-connected devices. IoT (Internet of Things) will be implemented in homes, enterprise networks, and local governments. Consequently, related data risks will grow because of the variety in standards and protocols, weak security measures, and operational inexperience. Recent successful DDoS (distributed denial of service) attacks occurring in vulnerable IoT devices.
Malware Evolution
Recent malware attacks like ransomware have spread worldwide, casting doubt on antivirus software capabilities. Security firms are struggling to cope as malware rapidly evolves. Memory-resident malware is an emerging threat. Although unable to continue after a computer reboots, they are difficult to detect and will be successful in computers that are left continuously running.
In the face of growing malware defense software in computers, attacks will increase on mobile devices, which are being given access to corporate networks because of a mobile workforce. The large bandwidth of 4G and 5G services can be exploited for widespread DDoS attacks. The damages of a major mobile data breach to a large enterprise can number in the millions of dollars.
Part 2 will cover Rapid IPv6 Growth, SDN & SD-WAN Traction, and Security Applications for AI and Machine Learning.
Alpha Engineering Business Support
Choosing an expert computer technology-support provider is an important decision for your business. Alpha Engineering Associates has been a trusted partner of many companies in the Washington, Baltimore and Annapolis areas since 1990 and offer:
24/7 Managed Services for Business Computing Systems
Network and Mobile Computing Support
Disaster Recovery Planning
Software Development
For affordable client-focused network consulting services and solutions, please call Alpha Engineering Associates today at (410) 295-9500.