About Alpha
We live in a technologically driven world. Computer infrastructures, servers, email solutions, network security, applications, and the cloud advances are radically changing the way we live and work. At Alpha we have spent over 3 decades helping business and organizations stay ahead of the technology curve. With clients throughout the greater DC, Baltimore, Annapolis region Alpha has led the charge building, maintaining and supporting IT infrastructure for our business partners. We are a managed service provider with a goal of helping our clients' business run more efficiently by becoming their IT network partner. We offer client focused solutions and support.
As a Microsoft Certified Partner with a team of highly trained computer engineers and software developers we focus on providing managed network solutions. Our support model takes the IT struggles off your plate and allows Alpha the opportunity to consult, manage and support your network. With innovations occurring daily, we are the areas trusted leader as a managed service provider. Alpha takes pride in developing long term partnerships, ensuring that as your business grows your IT network continues to keep pace.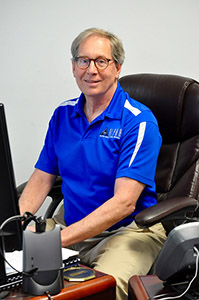 Our in-house certified IT technicians carefully monitor your network. They are also available remotely via our helpdesk to solve your day-to-day technical challenges for you and your employees.
The Alpha team is passionate and committed to a standard of excellence on your behalf. Alpha is a customer service company that just happens to do IT. Let us run your network, so you can get back to the business of running your business.
---
April 16, 2021
Types and Importance of Data Backup Although data backup is a concept easy to understand, the implementation of an efficient and effective system can be challenging. […]
April 12, 2021
Cloud Backup & Recovery Cloud backup, also known as online backup, is a data backup method involving the transmission of copied data over a proprietary or […]
April 9, 2021
As discussed in Part 1, data backup & recovery should be prioritized by every business. If there is no system in place, data recovery will be […]