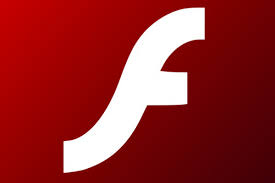 Flash Player has been part of our Internet experience since the early 2000s, but Adobe will eventually end support in 2020. It is a multimedia software platform that people commonly use for playing video while being on the Internet. However, its reputation has suffered because of significant security concerns. The late Steve Jobs of Apple removed Flash technology from the iPhone platform for this reason.
HTML5
Adobe had regularly released patches to address security issues. However, as the patches are severe and frequent, organizations have sought alternatives. HTML5 is the most prominent alternative and is supported by giants Google and Microsoft. It is capable of providing support to the identical multimedia elements that Flash handles without the problems related to security. As a result, Web developers are transitioning to HTML5.
Transition
In early 2016, YouTube, the giant video streaming platform, exchanged Flash for HTML5. Prominent video streaming platforms Vimeo and Dailymotion followed suit. BBC's iPlayer is making the transition more gradually. Limitations in browser and device technology limit HTML5, and it will not function on Windows XP, the Safari browser used on Mac OS El Capitan or previous operating systems, and Internet Explorer on Windows 8.1 or older.
Browsers
Both Google Chrome and Firefox are preventing the installation of Flash plug-ins, but permit their users to perform their reactivation for individual instances if they are trustworthy. Ending full support of Flash for Chrome at the close of 2016, Google limits its use on ten websites, such as its YouTube platform, Twitter, Facebook, and Amazon. Microsoft has integrated Flash with its new browser Edge, which is used for Windows 10, and Internet Explorer 11.
Safe Use of Flash
The most secure method for the continued use of Flash is with browsers such as Google Chrome and Firefox, which block elements of Flash elements until the user verifies the website can be safely used. For those who have upgraded to Chrome 56, Flash is automatically disabled, and HTML5 is its default player. On Internet Explorer 11, ActiveX filtering can be used to block Flash content until you can verify safety by changing your settings.
Alpha Engineering Business Support
Choosing an expert computer technology-support provider is an important decision for your business. Alpha Engineering Associates has been a trusted partner of many companies in the Washington, Baltimore and Annapolis areas since 1990. For affordable client-focused network consulting services and solutions, please call Alpha Engineering Associates today at (410) 295-9500.