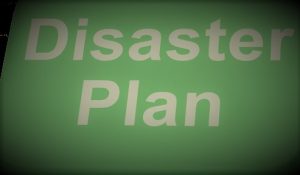 Creating a backup and disaster recovery (DR) plan that ensures continuity for your business will be hard work. Retaining an experienced computer-technology firm will make the process easier, and you will get the best results. This two-part article will cover eight backup and disaster recovery issues that should be avoided. 
1. Poor or Nonexistent Plan
It may be hard to believe, but a study found that 33% of commercial organizations do not bother to back up their business data. Some companies are working hard to make up for this serious oversight by turning to automation and backing up in the cloud. Unfortunately, their strategies often remain inadequate because the management has not built a proper foundation by creating a backup and disaster recovery plan with the help of IT experts.
2. Ignoring Ransomware
The possibility of a ransomware attack is quite real, as proven by several worldwide attacks in 2017. The WannaCry malware affected more than 100 countries by exploiting a Windows vulnerability that users neglected to patch by installing a Microsoft security update. Educating employees will help minimize the risks. Unfortunately, backing up cannot prevent an attack, but a sound DR plan can deal with the aftermath and quickly return critical systems to normal functionality.
3. Neglecting Compliance
A study found that about one-third of businesses do not meet regulations regarding data security. Companies that are regulated by HIPAA must remain compliant because fines can be quite costly. These organizations have to comply with physical, technical, and administrative rules to avoid sanctions. Their risk management should put security policies into place that decrease vulnerability and the risk of data breaches. Management is required to ensure that sensitive data remains secure, confidential, and available. This includes monitoring log-ins and filing reports regarding incidents.
4. Inadequate Testing
It is crucial for enterprises to test their systems regularly; unfortunately many organizations do not perform any DR testing at all. Automation and self testing tools, which can be installed by IT support firms, can ease the process, allowing staff to focus on their core business tasks.
Part 2 will discuss four more backup and disaster recovery issues that should be avoided.
Alpha Engineering Business Support
Choosing an expert computer technology-support provider is an important decision for your business. Alpha Engineering Associates has been a trusted partner of many companies in the Washington, Baltimore and Annapolis areas since 1990. For affordable client-focused network consulting services and solutions, please call Alpha Engineering Associates today at (410) 295-9500.