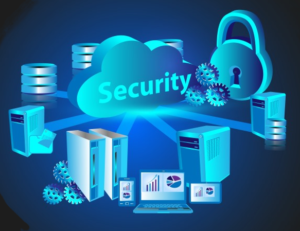 The future looks great because your small business is growing fast and you will be moving into a larger office. If you want to hit the ground running and even accelerate once you move into your new space, make sure to update your network technology. Your company's clients or customers will expect better performance, and so should you. However, you do not need to have an in-house IT staff to set up your new network. Consider using an experienced managed IT services outfit to lend you a hand. Below are some of the questions their team will ask.
Network Expansion Questions
What are the reasons for your company's space expansion, and what types of activity will occur at the new facility?
If your company is expanding warehouse operations, will a new data center and hardware for additional managers be required?
Unanticipated growth can be costly because of required retrofitting or additional space. Do your plans for expansion accommodate growth for at least the next three to five years?
Network Architecture
As a first step, take a physical inventory. A comprehensive site survey should also be performed, which should cover floor plans, security, power sources, Wi-Fi networking, wiring closets, and network distribution points.
Routers, hubs, and firewalls that are intended for consumers should be replaced with enterprise-grade hardware from leading companies like Cisco, HP, and Intel. Known for efficiency and ease of management, rack-mounted switches will allow your company to scale up to several hundred Gigabit Ethernet connections. In addition, their use will also help meet the greater security needs of a larger organization.
Smaller firms that need to conserve space can utilize Power over Ethernet (PoE) solutions that provide electricity to connected devices via copper Ethernet cables. The use of PoE will make the installation of Wi-Fi access points, security cameras, and Voice over Internet Protocol (VoIP) phones easier.
An expanding small enterprise should upgrade its network architecture for the long term with the main objectives of easing management, streamlining traffic, and limiting points of failure. A properly equipped new network can be managed centrally, cutting costs for operations, decreasing downtime, and increasing network performance.
Alpha Engineering Business Support
Choosing an expert computer technology-support provider is an important decision for your business. Alpha Engineering Associates has been a trusted partner of many companies in the Washington, Baltimore and Annapolis areas since 1990. For affordable client-focused network consulting services and solutions, please call Alpha Engineering Associates today at (410) 295-9500.