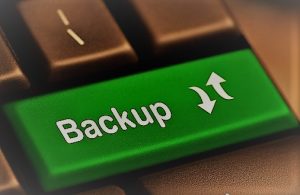 As discussed in Part 1, there has been a convergence of data backup and disaster recovery, and now an organization may now utilize one application for both services. Part 2 discusses instant recovery (IR) and continuous data protection (CDP).
Instant Recovery & Continuous Data Protection
Credit for backup and disaster recovery's convergence can be mostly given to the instant recovery feature, which is now standard in numerous backup applications. This feature has made it possible to almost instantly recover workload and return online, eliminating the waiting time for the completion of the restoration process.
The utilization of several technologies involving storage and virtualization is what allows IR to work. A particular technology used is continuous data protection (CDP).
While backups have had a traditionally reliance on tape, CDP is chiefly a process that is disk-based. However, it is still typical for the transference of recovery points that are older to tape to prevent the overfilling of the storage array.
CDP and Legacy Backup Differentiation
What differentiates CDP in the most significant way from legacy backups is the former's writing of data on an ongoing basis. For legacy backups that are taped based, one nightly recovery point per 24-hour period is typical. In contrast, CDP systems can generate one backup every 5 minutes. As full backups aren't possible in minutes, the majority of CDP software functions by backing up only recently modified or created storage blocks.
As Continuous Data Protection systems are disk-based and backups are quite frequent, data backed up will be current within 2 minutes and available online. This is in stark contrast to tape backups that must be mounted to be online. IR features are reliant on backup copies that are updated, online, and accessible.
Although CDP is crucial in IR, it is not the sole technology utilized. Instant recovery also depends on server virtualization and snapshots. IR software either uses snapshots at the storage-level or at the hypervisor level. In any case, instant recovery will be unable to function without snapshots. To understand why, one has to study the workings of IR. See Instant Recovery Basics for Your Business.
Alpha Engineering Business Support
Choosing an expert computer technology-support provider is an important decision for your business. Alpha Engineering Associates has been a trusted partner of many companies in the Washington, Baltimore and Annapolis areas since 1990 and offer:
24/7 Managed Services for Business Computing Systems
Network and Mobile Computing Support
Disaster Recovery Planning
Software Development
For affordable client-focused network consulting services and solutions, please call Alpha Engineering Associates today at 410-295-9500.