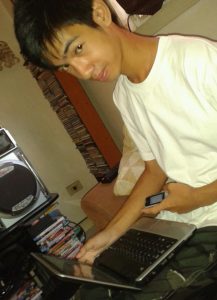 While it can be educational and fun for your kids to be online, it's important to monitor the web sites they are visiting and who they are talking to. There are parental monitoring devices and controls that are recommended to keep your kids safe.
Always teach your children not to give out personal information to anyone they are interacting with online without your permission.  As a  parent it's a responsibility to make your kids understand that no one they meet online can have personal data, such as address or phone numbers.  This will protect your children and your family.
Instruct your child to let you know immediately if they feel uncomfortable in any way while online.  This includes someone asking for too much information about them or if someone is being unkind or being a cyber bully.  Your child must let you know about this right away, so you can help them resolve whatever is making them uncomfortable.
Teach your kids never to make plans to meet someone in person that they met online.  Your permission for any meeting is required.
Never allow your children post photos of themselves without your permission.
Always think before you post. Once you post something it has the potential of remaining  in cyberspace forever. Kids need to know that college recruiters and employers often check up on them online, so they should always be aware of portraying themselves in a  positive light.
Kids should never give out passwords to anyone other than their parents.
Teach your kids to check with you before downloading or installing software. They must learn that there is software that could hurt or destroy your computer. They also need to be careful that your family's privacy isn't compromised by spyware.
Encourage your kids to learn about new fun things online. There are a wealth of resources online help them with school assignments or pick up a  new hobby. There are loads of fun and entertaining things to learn online. The important thing is to be careful and stay safe while doing so.
For all of your computer needs call or contact Alpha Engineering Associates at 410-295-9500.