Information technology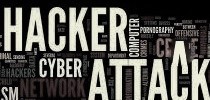 (IT) has changed how work is performed. As businesses evolve to adapt to an ever increasing digital workplace, the potential of cybercrime will also increase. The 2016 controversy resulting from the theft and release of emails of political campaigns is a sign that hacking will continue to grow.
Both one-person start-ups and multinational corporations are under the threat of having their data breached and networks compromised. Fortunately, organizations of all sizes have the ability to decrease the probability of being victimized by hackers. The following discusses the steps for planning and implementing a cybersecurity strategy for your company. Consult with an expert IT support firm for the best results.
Prioritize
Management must start thinking of cybersecurity as a top priority for their companies. The protection of business data ensures the security and privacy of customers. Preventing breaches also helps ensure continuity and revenue.  A strategy will also decrease the chance of disruptions that can devastate a company and its reputation.
Planning
Key department leaders and management should organize a series of meetings with an IT support firm to discuss security concerns, how to address them, set company goals, draft a cybersecurity strategy, and schedule its implementation.
Teamwork
A sound cybersecurity plan requires teamwork within an organization. Although technical support from IT experts is essential, a company must also rely on its employees. Cybercriminals are increasingly using social engineering to trick individuals into providing access into networks, leading to data breaches. Malware delivered via e-mail then downloaded is the most common attack vector used by hackers.
Training
Initial and ongoing training of staff members is important. Working with an IT partner, management can provide an educational program so employees are briefed regularly regarding its cybersecurity strategy and the role each will play in its implementation. The ability of staff to recognize system vulnerabilities, both internal and external, is crucial for the prevention of cyber attacks.
Implementation
Planning is important, but effective implementation is essential. Strong firewalls, software updates, encrypted communications, safe password management, and secure browsing are all important.
Alpha Engineering Business Support
Choosing an expert computer technology-support provider is an important decision for your business. Alpha Engineering Associates has been a trusted partner of many companies in the Washington, Baltimore and Annapolis areas since 1990 and offer:
24/7 Managed Services for Business Computing Systems
Network and Mobile Computing Support
Disaster Recovery Planning
Software Development
For affordable client-focused network consulting services and solutions, please call Alpha Engineering Associates today at (410) 295-9500.