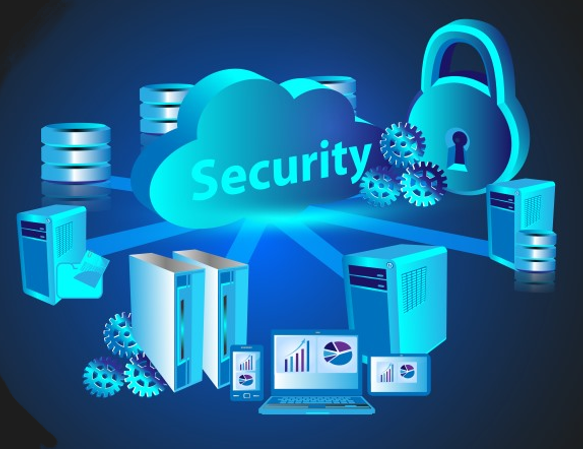 In 2017, cybercriminals were paid $1 million in Bitcoin after carrying out a ransomware attack in South Korea. Infecting about 150 Linux servers of web-hosting provider Nayana with the ransomware Erebus, the hackers held more than 3,400 websites hostage by locking out Nayana and their users. Nayana's payment to regain control was the largest known in the history of ransomware.
Although companies in healthcare, retail, and finance are the prime targets, no business is immune from cybercrime. The following will discuss five effective methods for preventing cybersecurity disasters at your company.
Data Protection
For the strongest protection, sensitive data will require encryption. Organizations should always maintain complete backups. These backups will become critically needed if your company's IT network is ever successfully locked up by ransomware. Payment of the ransom can be avoided because you will be able to restore your system from a backup. Be advised that this solution will not work if the backups are also compromised.
Perimeter Defense
The best method for stopping a malware attack is blocking it before it invades your IT network. Although this appears obvious, some of the largest companies have insufficient protection. If you ensure that your organization installs proven perimeter anti-virus software, your system will be capable of thwarting viruses at the network's edge. This should be in conjunction with desktop and server anti-virus solutions.
Unfortunately, even a business using highly-rated anti-virus software occasionally suffers a breach, resulting in malware entering and affecting its network undetected. This occurred in the notorious Blue Cross Anthem medical data breach. Thought to have begun in April 2014, the intrusion was not uncovered until January 2015.
For detecting and stopping an existing breach, a company should utilize an intrusion prevention solution that is designed to perform inspections, quarantine malware, and log every suspicious activity.
Part 2 will discuss Replacement of Outdated Software, Staff Education, and VPN Implementation.
Alpha Engineering Business Support
Choosing an expert computer technology-support provider is an important decision for your business. Alpha Engineering Associates has been a trusted partner of many companies in the Washington, Baltimore and Annapolis areas since 1990 and offer:
24/7 Managed Services for Business Computing Systems
Network and Mobile Computing Support
Disaster Recovery Planning
Software Development
For affordable client-focused network consulting services and solutions, please call Alpha Engineering Associates today at (410) 295-9500.