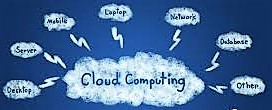 Transforming an increasing number of enterprises during the past five years, the cloud computing market is now in its second phase for public and private cloud services. The simpler days back in 2006 when Amazon Web Services was launched are long gone.
In 2017, cloud computing growth will gain even more speed in adoption because enterprises will endeavor to become more effective in order to scale more efficiently and improve their customer services. Well-funded companies with robust infrastructure now accept the cloud's viability for running their core business applications.
Experts project the following six enterprise cloud computing trends for 2017. Part 1 will cover the first three. Consult with an IT expert to get the best results for your company's future working in the cloud.
Containers for Cloud Apps
Allowing developer management of software code, especially cloud apps, containers will be utilized by every main public and private cloud platform by the first quarter of 2017. Developers will construct stacks, driving the development of micro-services. However, this will compel businesses to deal with new storage, networking, monitoring, and security issues. There are advantages and disadvantages that involve both private on-premises PaaS and public managed cloud development platforms, and both may be deployed by a company.
Cost Containment
Chief Information Officers (CIOs) will save money by using public cloud software, but that may not be true all the time. The majority of CIOs utilize multiple cloud providers, resulting in enterprises being consumed by the complex management of several cloud vendors. In addition, when companies allow public cloud services to continue functioning during unneeded periods, they may accrue more expenses than they would have with on-premises solutions. Look for the containment of costs to improve in 2017 as cloud management tools are better implemented.
Hyper Convergence
Some CIOs are reluctant to entrust sensitive data to third-party vendors. However, private cloud services need advanced automation, self-service access, virtualization, standardization, and resource monitoring as much as public cloud services. Unifying all these features is a steep challenge and costly. Solutions involving hyper-converged infrastructure (HCI) bodes well for the future by providing computing and storage resources that are already integrated, enabling companies to set up their systems in a shorter period of time. Experts advise making HCI the basis of their private cloud development, especially for new deployments that require automated and speedy scaling.
Part 2 will cover three more enterprise cloud computing trends for 2017.
Alpha Engineering Business Support
Choosing an expert computer technology-support provider is an important decision for your business. Alpha Engineering Associates has been a trusted partner of many companies in the Washington, Baltimore and Annapolis areas since 1990 and offer:
24/7 Managed Services for Business Computing Systems
Network and Mobile Computing Support
Disaster Recovery Planning
Software Development
For affordable client-focused network consulting services and solutions, please call Alpha Engineering Associates today at (410) 295-9500.