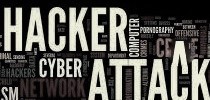 The year 2016 was a challenging one for cyber security. Breaches of unimagined magnitude made the news, including the personal data of a billion Yahoo! users. Other notable hacks over the past few years involved LinkedIn, Ashley Madison, and most recently the Democratic National Committee. It will be likely that the growth in sophistication and number of these attacks will force companies to search for new methods to protect themselves. Their first step should be consulting with a highly-regarded IT security expert. The following are four IT security threats that will emerge in 2017.
Connected Devices & Systems
As devices and systems become increasingly connected with the adoption of IT, there will be new risks that will compromise security and create more opportunities for cyber attacks. Cyber criminals will exploit vulnerabilities inside smart devices and infrastructures in order to gain access to a firm's sensitive data. This kind of hacking can also result in physical harm as exemplified by hackers proving they were able to compromise a Tesla self-driving car on autopilot mode.
Cloud Hacking
Usage of the cloud is rapidly gaining ground among companies. Unfortunately, the treasure troves of business and personal data will motivate cyber criminals to come up with novel methods that can penetrate IaaS and SaaS providers. DDoS attacks that target cloud and hosting service providers is another disquieting development, and it may discourage companies from utilizing cloud technologies.
Machine Learning
Although machine learning will be developed for its great potential in cyber security, this emerging technology will also garner the keen interest of cyber criminals. Legitimate firms will deploy machine learning to better detect user behavior anomalies, generate threat probabilities, and address security problems. In contrast, hackers will take advantage of algorithms by using them to improve social engineering attacks and scanning for vulnerabilities.
State Sponsored Attacks
As observed during the 2016 U.S. national election, state-sponsored hackers will be an ongoing serious issue for governments, companies, and individuals. They are capable of carrying out huge attacks covertly. Funded adequately and shielded from prosecution, nation-backed cyber criminals will be able to develop increasingly sophisticated methods for disrupting businesses, sabotaging elections, and stealing national secrets.
Alpha Engineering Business Support
Choosing an expert computer technology-support provider is an important decision for your business. Alpha Engineering Associates has been a trusted partner of many companies in the Washington, Baltimore and Annapolis areas since 1990 and offer:
24/7 Managed Services for Business Computing Systems
Network and Mobile Computing Support
Disaster Recovery Planning
Software Development
For affordable client-focused network consulting services and solutions, please call Alpha Engineering Associates today at 410-295-9500.