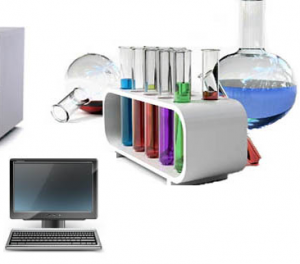 Throughout the U.S., labs are dealing with a very challenging economic climate. Instructed to cut expenses, management needs to run their laboratories with leaner budgets. This situation makes it even more crucial for managers to stay informed about the best methods for dealing with both increasing costs and decreasing budgets.
Adapting laboratory operations to follow budgetary constraints must include methods that will decrease expenses and retain a high quality of service. The following will discuss three topics illustrating how a LIMS (Laboratory Information Management System) can assist a lab to both lower overhead and raise efficiency while maintaining high-quality patient care.
Connection & Integration of Technology
Laboratories must transmit their reports and test results electronically in a reliable and efficient manner to clients and physicians or clients on time and at a reasonable cost. In the face of competition, the ability to deliver data consistently well is crucial for a lab to remain viable.
The ability to transmit critical data efficiently by connecting devices, applications, labs, medical staff, and patients is now expected. Basing their functions in the cloud, modern labs are utilizing platforms that are capable of integrating existing LIMS and business systems with new and emerging technologies, decreasing expensive and time-inefficient manual labor.
Improved Methods of Reporting
The capability of electronic integration of lab data with medical records will allow the generation of reports that allow better visualization and interpretation of patient information. Unfortunately, standard reports such as these are not adequate for the management of complex tests and reports that technologically-advanced laboratories need.
A well-designed LIMS can improve laboratory efficiency by simplifying its reporting process and maximizing the amount of tests and types of cases its software can manage. Modern labs must be capable of adapting to transforming technology and delivering diagnostic reporting for both current and future modes of testing.
Turnaround Time Faster
Innovative labs leverage technology to enable their staff to work more intelligently, efficiently, and collaboratively through all workflows and processes. Greater transparency and improved communication is made possible through the implementation of a well-designed LIMS, resulting in decreased turnaround time.
Alpha Engineering Business Support
Choosing an expert computer technology-support provider is an important decision for your business. Alpha Engineering Associates has been a trusted partner of many companies in the Washington, Baltimore and Annapolis areas since 1990. For affordable client-focused network consulting services and solutions, please call Alpha Engineering Associates today at (410) 295-9500.