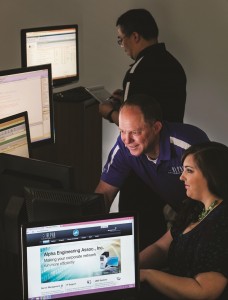 Many SMEs (Small or Medium Enterprises) have neither an IT staff nor even an IT coordinator. However, your company may be seeking a solution through outsourcing. If so, you are probably seeking a MSP (Managed Services Provider) that will provide monitoring, systems administration, help desk support, and patch management services. The following is a guide on how to select a managed services provider that is the right fit for your organization.
Knowing Thyself is Half the Battle
If you're dissatisfied with your existing MSP, begin by evaluating why. Are key technologies underfunded? Has the IT services provider been responsive? Are their services multi-faceted like your needs? A typical reason an MSP is not effective is when a client doesn't have goals for IT technology aligned with its business objectives. Develop an IT strategy plan for the next three years with an MSP is a great initial step.
Getting the IT Services Balance Right
The best IT services providers work as efficiently as possible. The faster they can work with their existing staff, the more clients they can service, improving their profitability. As a result, they must reduce the time spent with each client and become increasingly less familiar with their needs. Before interviewing a few MSPs, make a list of what your company needs. This will allow you to better determine which firms can meet your needs.
Clarifying Services Expected
Clearly determining the scope of the MSP's services for your company is crucial for the working relationship. Clarity in this regard will set reasonable expectations. What will your monthly fee cover? The contract with the MSP should establish the obligations expected from each party. If your company needs more than basic services, make sure to include these items in the contract.
Wrapping it up with Rapport
Interviewing an MSP and calling their client references will help you determine if their working approach is the right fit for your organization. Make sure to discuss your vision for the IT infrastructure of your company, and ask their team how they will help you realize this.
Alpha Engineering Business Support
Choosing an expert computer technology-support provider is an important decision for your business. Alpha Engineering Associates has been a trusted partner of many companies in the Washington, Baltimore and Annapolis areas since 1990. For affordable client-focused network consulting services and solutions, please call Alpha Engineering Associates today at (410) 295-9500