Disaster recovery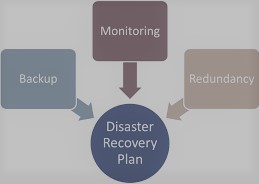 is essential for a business if it considers data protection to be important. If so, it should be a key component of the company's IT budget and planning. The following will discuss important facts regarding disaster recovery. Consult with an experienced and expert IT support team to get the best results for your organization.
Reasonable Costs
Companies mistakenly think that disaster recovery will be quite expensive. Owners often assume that costly networks, backup data centers, and server maintenance will be necessary for business continuity, which may have been the truth years ago. However, disaster recovery planning is simpler and much less expensive nowadays if it is based in the cloud. Pricing models based on subscriptions can be quite affordable allowing resources to be invested in other IT areas.
Onsite Backup Inadequate
Having a backup server within the premises seems secure and adequate for a smaller company. However, it will be vulnerable to local disasters. Moreover, it will not significantly decrease downtime because of proximity. Cloud-based disaster recovery solutions or within a virtualized server will make the restoration of crucial applications and data possible within minutes.
Man-made Disasters
Business disasters caused by employee negligence and cyber criminals can affect a company as much as natural calamities. An easily guessed password, downloading malware, clicking on a link to a dangerous website, or being tricked by social engineering may lead to the downfall of an established business in seconds. The installation of a strong network security system will help provide protection against cyber attacks, but only a sound disaster recovery strategy will provide an adequate defense against the growing number of data breaches.
Business Continuity
Companies lacking a disaster recovery plan may not be affected by losing electrical power for a short time. However, it is not worth gambling when it comes to business data. Prolonged business downtime due to inaccessible IT resources will result in loss of productivity, customer satisfaction, and, ultimately, money.
Alpha Engineering Business Support
Choosing an expert computer technology-support provider is an important decision for your business. Alpha Engineering Associates has been a trusted partner of many companies in the Washington, Baltimore and Annapolis areas since 1990 and offer:
24/7 Managed Services for Business Computing Systems
Network and Mobile Computing Support
Disaster Recovery Planning
Software Development
For affordable client-focused network consulting services and solutions, please call Alpha Engineering Associates today at (410) 295-9500.