Network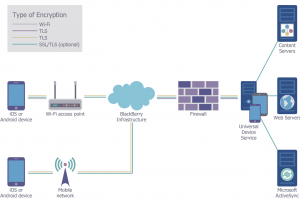 architecture encompasses a communication network's design. As a framework, it lays out the specifications for the physical components of a network, along with its functional organization, configuration, operational principles, procedures, and data formats utilized. The following are four key qualities of IT Network Architecture. Consult with an experienced IT support firm to obtain the best results for your company's network.
Resiliency
Having a highly resilient network is growing ever more important because of the rising costs per minute of outage. A company unable to utilize its network cannot interface over the internet with its clients or customers. This is especially true if it relies on Voice-Over-IP (VOIP) communication systems. In addition, if its data and work product are stored in the cloud, they will not be accessible.
Implementing a mesh network, the most resilient type, may be the best solution. Since all network end-points are inter-connected, traffic can easily locate the most ideal routes within the network and continue even after the failure of one link or node.
Security
The security industry warns that cyber-threats will increase in 2017. Compounding the problem is the fact that a network is not simply connecting   desktop computers to a central mainframe anymore. Nowadays, there is typically another connection to a cloud provider's external data center, along with a massive number of new end-points due to mobile devices.
Companies must prioritize secure network access, providing security between its network and the cloud as well as its network and the endpoint. To illustrate, enterprises can put into place a firewall configured to analyze traffic, seeking patterns that indicate threats.
Scalability
Due to the rapid growth of the number of workplace devices, demands placed upon a company's will also soar. In order to handle this load, a firm's network must have the capability of scaling up swiftly as determined by its bandwidth requirements.
As an example, the creation of a distributed architecture utilizing Versatile Interface Processors, which can wield their own processors, switch IP data packets, and provide network services, permits performance to scale as determined by the system's needs.
Visibility
Providing visibility is critical to maximizing network performance and decreasing disruptions. Predictive analytics may be utilized to foretell when disruptions will occur or spikes of bandwidth requirements for the optimal management of traffic.
A well-designed platform will be able to give a company a comprehensive view of both physical and virtual networks, along with the capability of targeted inspections of network applications.
Alpha Engineering Business Support
Choosing an expert computer technology-support provider is an important decision for your business. Alpha Engineering Associates has been a trusted partner of many companies in the Washington, Baltimore and Annapolis areas since 1990 and offer:
24/7 Managed Services for Business Computing Systems
Network and Mobile Computing Support
Disaster Recovery Planning
Software Development
For affordable client-focused network consulting services and solutions, please call Alpha Engineering Associates today at 410-295-9500.