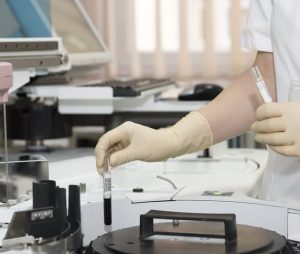 Modern laboratories function in environments that generate a tremendous amount of data. As new technologies are deployed, the complexity and volume of information will increase exponentially. The rapid growth of data has been the cause of considerable issues, and solutions are necessary for adequate management. An effective solution is the Laboratory Information Management System (LIMS).
A LIMS automates a portion of a laboratory system. Seventy-five percent of a laboratory's total costs are from compensating employees for their labor. The reduction and elimination of such work will significantly decrease expenses. The chief function of the majority of laboratories is to deliver valid data under time constraints, permitting clients to make informed decisions. Apparently, traditional record keeping and archiving cannot cope with modern demands.
Laboratory Information Management Systems are now critical in the integration of a laboratory's operations with the lab itself. A key objective of LIMS is integrating various sub-processes in order to gather and consolidate the work of numerous people, dramatically increasing the speed of lab operations. In addition to saving time, access to data is significantly improved. As a result, information can be swiftly transmitted, and all concerned may be able to address a problem faster and at a reduced cost.
Ideally, a Laboratory Information Management System assists in generating records and documents that ensure the compliance of a lab and its operations. For more than 20 years, the Laboratory Information Management System has been in use, and there has been a significant evolution of the technology since its introduction.
LIMS Benefits
As discussed, a Laboratory Information Management System is beneficial for laboratory users, but its significant expense will require serious consideration and justification by management. The following is a listing the benefits derived from a LIMS.
Automation of hand-held LIMS device integration
Automation of management and tracking
Business efficiency improvement
Customer report automation
Daily quality reports
Data quality improvement
Easy and fast data access
Large storage capacity
Quality control automation
Alpha Engineering Business Support
Choosing an expert computer technology-support provider is an important decision for your business. Alpha Engineering Associates has been a trusted partner of many companies in the Washington, Baltimore and Annapolis areas since 1990 and offer:
24/7 Managed Services for Business Computing Systems
Network and Mobile Computing Support
Disaster Recovery Planning
Software Development
For affordable client-focused network consulting services and solutions, please call Alpha Engineering Associates today at 410-295-9500.