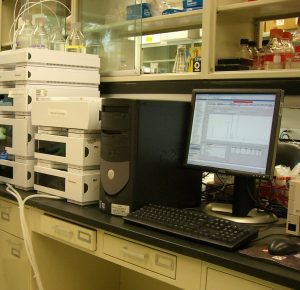 Every Laboratory Information Management System (LIMS) is software-based and supports the operations of every modern laboratory. The three key features of a LIMS include:
Workflow and data tracking support
Flexible architecture
Data exchange interfaces
LIMS Evolution
Ever evolving, LIMS has transformed from being a simple sample-tracking tool to a complex enterprise resource planning system that manages the informatics of an entire laboratory. Recently, the functionality of LIMS has expanded into assay data management, data mining and data analysis. In addition, the integration of electronic laboratory notebook (ELN) has been implemented by many LIMS, allowing the concepts of translational medicine to be encapsulated within a single software solution.
LIMS Operations
As discussed above, LIMS undergoes a perpetual process of evolution because the demands of a laboratory change over time while there is also technological progress. In any case, LIMS is defined by a base functionality divided into these five phases of laboratory processing:
Reception and logging of samples and associated customer data.
Sample assignment, scheduling and tracking with associated analytical workload.
Sample processing, quality control and utilized equipment and inventory.
Sample data analysis.
Sample data inspection, approval and compilation for reporting and analysis.
As a result, the LIMS core functionality features associated with the above laboratory processing phases include the items below:
Sample management
Instrument and application integration
Electronic data exchange
Experienced LIMS Software Development Company
An experienced LIMS software development company will provide laboratory operations with superior software automation techniques and custom software support services that are not available in-house. They will provide expertise in the following areas:
Evaluating laboratory environments and recommending or providing software automation solutions.
Developing Laboratory Information Management Systems (LIMS) requirement specifications implementation schedules and plans.
Implementing LIMS within laboratories.
Training laboratory personnel on how to use their newly installed LIMS.
Writing software requirements specification documents for custom applications.
Developing custom software solutions and,
Interfacing instruments to workstations and instrument workstations to Laboratory Information Management Systems.
Alpha Engineering LIMS Services
Choosing an experienced LIMS software development company is an important decision for every laboratory. Alpha Engineering Associates has been a trusted partner of many companies in the Washington, Baltimore and Annapolis areas since 1990. For affordable client-focused LIMS solutions, please call Alpha Engineering Associates today at 410-295-9500.