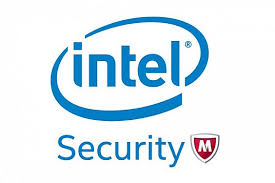 McAfee Labs 2017 Threats Predictions Report covers the most important issues for businesses to be aware of in terms of cybersecurity. This report discusses cybercrime trends while making predictions about what may occur in the near future. The following summarizes McAfee's 14 main cyber threat predictions for 2017.
Attacks involving ransomware will drop and won't be as effective in the second half of 2017.
There will be a decline of Windows vulnerability exploits, but the targeting of virtualization and infrastructure software will grow.
Sophisticated cyber criminals will increasingly attack hardware and firmware.
Applications running on laptops will be used by hackers to try "dronejackings" for criminal or hacktivist intentions.
Combining mobile device locks and credential theft, mobile attacks will permit cyber thieves to access credit cards and bank accounts.
Backdoors opened by Internet of Things (IoT) malware could go undetected for years in a connected home.
The growing number and sophistication of social engineering attacks will be driven by machine learning.
Increasing use of bought "likes" and faked ads will grow distrust among consumers.
New methods utilized by advertisers to transmit ads will be imitated by attackers to enhance the capabilities of malware delivery capabilities.
Taking a leading role, hacktivists expose privacy issues.
Increased cooperation between law enforcement and industry will impede cybercrime.
There will be advances in threat intelligence sharing in 2017.
As it is now among nations, cyber espionage will be commonly used by the private sector and criminal underworld.
Collaboration will grow among cybersecurity and physical industry players to protect products against digital threats.
McAfee Labs & Intel Security Group
The threat research division of Intel Corporation's Intel Security Group, McAfee Labs is one of the world's leaders in threat research, threat intelligence, and cybersecurity. McAfee Labs gathers threat data from sensors numbering in the millions and performs threat correlation analysis, delivering real-time threat intelligence to clients and consumers. Intel Security is focused on the development of proactive and proven security solutions for the protection of systems, networks, and mobile devices used by businesses and consumers worldwide.
Alpha Engineering Business Support
Choosing an expert computer technology-support provider is an important decision for your business. Alpha Engineering Associates has been a trusted partner of many companies in the Washington, Baltimore and Annapolis areas since 1990. For affordable client-focused network consulting services and solutions, please call Alpha Engineering Associates today at (410) 295-9500.