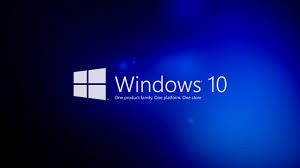 Ever evolving, Windows 10 is introducing new features for 2017. If you have been putting off upgrading your business machines from Windows 7 or 8.1 to Windows 10, there are nine new reasons why you should make the change this year. The OS will be even better with the Windows 10 Creators Update. Not only will you benefit, your colleagues and company will as well. Part 1 will discuss the first four exciting Windows 10 features that are coming in 2017.  Remember to consult with an experienced IT expert to always keep your company's computing system up-to-date.
Battery Life Boosted
The Creators Update will come with revisions as to how Windows 10 will be patched in the future. Updates will use less bandwidth and thus decrease the battery usage of either a laptop or smartphone. Credit is due to the OS's Unified Update Platform, which will be selective and only deliver updates that are necessary.
Blue Light Reduced
Windows 10 users may be sleeping better in 2017. Exposure to blue light from computer screens during the late hours is thought to disrupt a person's sleep cycle. At the moment, Windows 10 is utilizing f.lux software for decreasing the emission of blue light near sleeping time. However, Microsoft has been working on its own solution, and its release is anticipated this year.
Continuum for Smartphones
With the Continuum feature, Microsoft plans to eventually make smartphones as functional as PCs. This would empower consumers living in mobile-first nations. However, there are currently only a few Windows 10 phones that can be used with a keyboard, mouse, and monitor like a desktop. In addition, Windows legacy apps won't work on these mobile phones, and only one full screen program can be running. To run, Universal Windows Platform applications must also support Continuum.
According to Microsoft, the Creators Update coming this spring will make progress in allowing the running of classic Windows software. Other improvements involve providing support for additional PC features, such as multiple Windows running simultaneously. Wireless docking of smartphones will also become possible. All of the above will increase the attractiveness of Windows 10 mobile phones for business.
Home Hub
As opposed to competing in the hardware space with established products like the Amazon Echo and Google Home, which are virtual assistants controlled by voice, Microsoft is endeavoring to make Windows 10 a "Home Hub". This feature will have Windows 10 providing to each home a shared computing environment, enabling families to communicate and share schedules, services, games media, and applications much more easily.
Part 2 will discuss five more Windows 10 features that are coming in 2017.
Alpha Engineering Business Support
Choosing an expert computer technology-support provider is an important decision for your business. Alpha Engineering Associates has been a trusted partner of many companies in the Washington, Baltimore, and Annapolis areas since 1990 and offer:
24/7 Managed Services for Business Computing Systems
Network and Mobile Computing Support
Disaster Recovery Planning
Software Development
For affordable client-focused network consulting services and solutions, please call Alpha Engineering Associates today at (410) 295-9500.