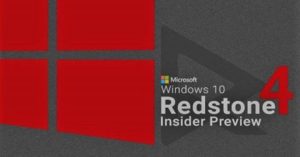 For many owners of computers running Windows 10, the updates provided by Microsoft often go unnoticed. However, some of the new features are true upgrades, which will make your PC more functional and fun. The latest Windows 10 update is called Redstone 4, and will be arriving soon in Spring 2018. This article will discuss the release's best new features that will give your computer a boost. 
Cortana
Users can now generate lists and sync them across devices by using the new Cortana Lists/Collections app. In addition, the proactive content of Cortana will be featured in the Action Center. Its new Notebook UI also improved how it highlights Lists and Skills.
Edge
Edge gets updated with new tweaks each new Windows 10 release. Design-wise, it now has both Reveal and Acrylic effects. In addition, the UI of the Hub area has been simplified and is now sleeker. There is now also an upgraded reader for better EPUB support.
Significantly, Redstone 4 comes with the introduction of progressive web apps (PWA) support in Edge. PWAs are considered an important technology for the future by both Google and Microsoft.
Fluent Design System
Microsoft has put greater emphasis on implementing its innovative Fluent Design System language to additional parts of the operating system with Redstone 4. Users will be able to discover Acrylic in the Taskbar, Calendar fly-outs, and Reveal in the Start menu.
As for some of Microsoft's in-house apps, Settings is now simpler and cleaner using Reveal and Acrylic effects. Similarly, Edge is sleeker, and its title bar has implemented Acrylic to a greater degree. This aesthetic was also applied to My People. Overall, Redstone 4 has raised Windows 10's visual appeal.
Part 2 will discuss three more Redstone 4 updates for Windows 10.
Alpha Engineering Business Support
Choosing an expert computer technology-support provider is an important decision for your business. Alpha Engineering Associates has been a trusted partner of many companies in the Washington, Baltimore and Annapolis areas since 1990 and offer:
24/7 Managed Services for Business Computing Systems
Network and Mobile Computing Support
Disaster Recovery Planning
Software Development
For affordable client-focused network consulting services and solutions, please call Alpha Engineering Associates today at (410) 295-9500.