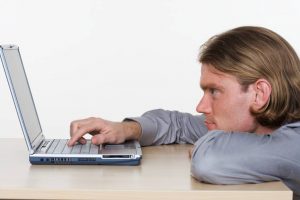 Significant costs resulting from the use of outdated and inferior technology are mostly concealed. All seems fine because your firm's network isn't down very often and employees are doing their jobs. The reality is your company has gradually become accustomed to its IT system, unaware of its problems. What seems a normal amount of time waiting for a computer to boot, load an application, or transmit data may actually be unreasonably long and wasting money.
Imagine a junior attorney at a law firm using an old desktop and performing legal research on LexisNexis. What if this lawyer were to average about 10 minutes per day waiting for results? If this associate made $100,000 per year, waiting for this data would amount to more than $2,000 annually in labor costs and lost productivity. Now multiply this cost by the number of attorneys and support staff.
Management finds it challenging to track the concealed costs of outdated technology. Inefficiencies and downtime end up hurting the bottom line, making profitability difficult to sustain as they gradually worsen. The following are seven symptoms indicating your company is having network issues.  Be proactive and consult with a managed IT services firm to get your business back on track.
Seven Symptoms
Downtime – The failure of a server should be very unusual. Downtimes should hardly occur. If they do happen, the recovery time should not be longer than an hour. Should downtimes be common at your organization, an IT professional will need to make a comprehensive assessment in order to address the problems.
E-mail Issues – An e-mail issue should be a rare occurrence. When problems happen frequently and cause significant downtime, an evaluation of the technology being utilized is needed and a replacement found.
Larger IT Support Costs – A significant jump in IT support costs may indicate rapidly growing problems. Although adding technology can represent a large investment, it is not a given that maintenance costs should greatly increase. Existing hardware and software should be evaluated and perhaps replaced to attain greater reliability.
Part 2 will discuss four more symptoms of IT network issues.
Alpha Engineering Business Support
Choosing an expert computer technology-support provider is an important decision for your business. Alpha Engineering Associates has been a trusted partner of many companies in the Washington, Baltimore and Annapolis areas since 1990. For affordable client-focused network consulting services and solutions, please call Alpha Engineering Associates today at (410) 295-9500.