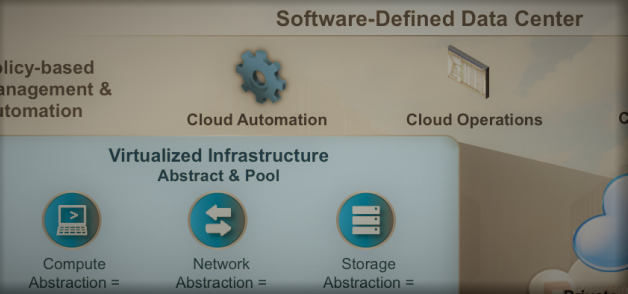 As discussed in Part 1, companies are gaining benefits from using a software-defined data center (SDDC). Leaders think the transition from the traditional data center to a SDDC is inevitable because ITaaS (IT as a Service) is increasingly gaining traction. Part 2 will discuss Virtualized I/O, Agility, Economy, and Scalability.
Virtualized I/O
Describing input/output functions in a virtual environment, Virtualized I/O is a key aspect of how software-defined data centers operate. Within a standard network, servers are connected by hardware that allows them to share functions and data. However, for a SDDC, each VM (virtual machine) must feature a portion of the bandwidth and I/O that originates from its host server. The arrival of converged I/O gives network technology the capability of supporting both SDDC and ITaaS.
Agility
The use of a SDDC can bring greater productivity for a company through the consolidation of equivalent functions. As more IT resources become available, they can be tasked to work on other projects, providing agility. Moreover, the use of SDDCs can improve an organization's ROI, generating revenue that can be spent on future initiatives.
Economy
Using a SDDC will cost less than maintaining a traditional data center. The latter will have to bill users more for the costs of employees, security, hardware, maintenance, utilities, rent, etc. In contrast, a software-defined data center works like a SaaS platform, charging an affordable monthly subscription fee. This is attractive to many types of business that do not have a substantial budget for IT.
Scalability
A SDDC allows a company to easily expand as its business grows. It can add functions for greater capability whenever needed. It can also increase data storage when it becomes necessary. This rapid scalability provides a company using a software-defined data center a competitive advantage over those using traditional data centers. When there is a downturn, it can easily reduce usage and economize.
Part 3 will discuss Readiness, Trends, and Cloud Management.
Alpha Engineering Business Support
Choosing an expert computer technology-support provider is an important decision for your business. Alpha Engineering Associates has been a trusted partner of many companies in the Washington, Baltimore and Annapolis areas since 1990. For affordable client-focused network consulting services and solutions, please call Alpha Engineering Associates today at (410) 295-9500.