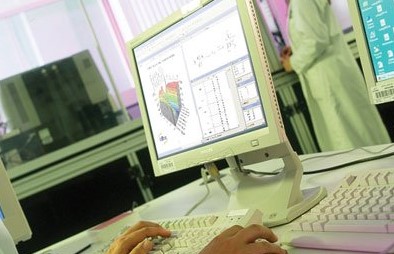 As discussed in Part 1, a clinical laboratory must be efficient to succeed. This characteristic promotes patient safety, economy, and profitability. Part 2 will discuss more key features of the STARLIMS Clinical LIMS Solution.
Patient Management
Adaptable and flexible patient query tools
Central management of demographics details, including family genealogy
Patient merge tool
Patient alerts and flags, displayable upon test ordering or accessioning
Ease of access to patient history
Easy data entry with support for scanned images
Rules Manager
STARLIMS features a rules-driven process with an intuitive, automated workflow.  Triggers can be created to assist in testing and handling as guided by best practices.
STARLMS is configurable for customers with accessioning screens for test requests and specimens. Other features include frequency alerts, reflex tests, delta checking, and configurable reference range criteria.
Sample Tracking Management
Query capability for identifying specimens of interest
Specimen annotation from several sources
Pooled sample and aliquot/derivative tracking
Preparation, transfer, shipping, and disposition of specimens
Pull list management
Microbiology
Decision support tools
Infection control management
Result approval and release workflows
Surveillance of antibiotic resistance and infectious disease tracking
Microarray testing support
Immunology Plate-based Testing
Configurable well plate definition
Interfaces to plate-based instrument software
Plate workflow management tools
Visualization tools
Molecular Biology/Clinical Genetics
Extraction/normalization management
Integration with DNA sequencers and other equipment
Plate handling, configuration, and workflow management
Patient management, including pedigree
Sample lifecycle management
Reporting
HL7 web-based report support
Integrated remote, secure access for clinicians
Report formatting configurable by lab
Scientific Data Management System (SDMS)
For centralized management of documents, featuring sophisticated lifecycle management and automatic document, SDMS can transform a variety of documents or files into searchable structured information.
Miscellaneous Features
Billing
Clinical Study/Trial Management
Material Management
Quality Control
Remote access
Alpha Engineering LIMS Implementation
Alpha Engineering Associates, Inc. has been involved with the implementation of over 50 LIMS systems ranging in size from small, "off-the-shelf" software systems to very large, highly customized, multi-functional systems, including STARLIMS, for both governmental agencies and private enterprises. For affordable client-focused network consulting services and solutions, please call Alpha Engineering Associates today at (410) 295-9500.