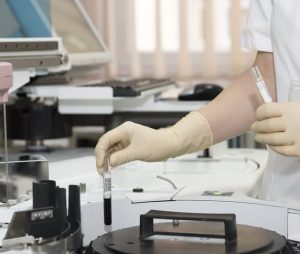 STARLIMS is a paperless system that assists businesses in compliance, cost reduction, decreasing errors, and utilizing reports for informed decision making. It is a complete solution supporting the entire forensic lifecycle, from evidence collection all the way to disposition, resulting in lab efficiency and eliminating the need for multiple systems.
With the customer-oriented guidance of the Forensic Advisory Board, teams can implement the STARLIMS Forensic Solution with confidence that it will meet their needs now and in the future. Developers have experience working in crime labs and received training on ISO Standards. As a result, the majority of clients have continued working with this solution, saving resources and benefitting from upgrades.
This product's forensics workflow features evidence receipt, analyst assignment, chain of custody transfers, the assignment of tests, results entry, and reporting and review. The STARLIMS electronic case jacket easily allows for the gathering of relevant information for trial preparation. Activities for FOIA/Discovery and Testimony are also made simpler. Each user has a dashboard to observe the progress of their tasks for a case throughout its lifecycle. Instrument integration, data migration, and interfaces to existing systems become routine. Case evidence and information move through the forensic lifecycle, and re-keying data is unnecessary.
Features & Components
Quality Management Solution – Quality Assurance management is standard within an integrated system.
Document Control – Management system handles the lifecycle of important documents, including training manuals and SOPs.
Equipment & Materials Management – Inventory tracking and case, exhibit and data listing.
Improvement – Document deficiencies are addressed. Entire workflow of the CARS/PARS lifecycle. Quality audits conducted directly in LIMS.
Personnel – Records of employee training, certifications, and authorizations. Proficiency and competency testing.
Reporting & Review – Report templates in Microsoft Word, electronic reviews, checklists, statistics, and reports. Manual and automated distribution.
QA Compilation – Gather quality assurance data on one PDF document for year-end submissions.
Abbott Informatics Mobile Solution – Tasks accomplished on smartphone or tablet device with camera function, barcode scanning, and GPS mapping.
Abbott Informatics Advanced Analytics – Answer metrics questions easily, regarding cases with breakdowns by unit, analyst, and crimes.
Part 2 will discuss features and components of the STARLIMS Forensics LIMS applied as Crime Scene and Property Solutions.
Alpha Engineering LIMS Implementation
Alpha Engineering Associates, Inc. has been involved with the implementation of over 50 LIMS systems ranging in size from small, "off-the-shelf" software systems to very large, highly customized, multi-functional systems, including STARLIMS, for both governmental agencies and private enterprises. For affordable client-focused network consulting services and solutions, please call Alpha Engineering Associates today at (410) 295-9500.