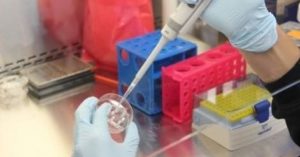 Recent advances in molecular laboratory processing have led to its greater use in Life Sciences, especially in Next Generation Sequencing (NGS). NGS has expanded beyond laboratories, entering the realms of Public Health, Specialty Diagnostic testing, and Contract Research Organizations.
Molecular processes are known particularly for the complexity of their multistep protocols, which can potentially impact numerous samples simultaneously because of the molecule's microscopic nature. As a result, the management of an increased number of samples being processed by the laboratory, along with additional systems that utilize several instruments, will be required. 
Contract Research Organizations
Pharmaceutical and biotech organizations are increasingly retaining Contract Research Organizations (CROs) to perform testing they require. Thus, these organizations are receiving more scrutiny, and the Food and Drug Administration (FDA) has warned them regarding poor documentation procedures. The clinical setting has seen molecular testing grow in use, and more effective management of molecular processes is needed. Working with a LIMS capable of managing every molecular workflow, in addition to laboratory processes, will give an organization the ability to meet regulatory requirements.
Public Health and Specialty Diagnostic Laboratories
Molecular testing is now widespread and costs have decreased. Molecular assays are now typical in public health laboratories and in clinical diagnostics. Disease profiling is utilizing Next Generation Sequencing (NGS) with greater frequency, leading to more oversight by ACMG, CAP, and CLIA. Their new regulations address the handling of sample processing, test data, and test results.
Inspectors from CAP and CLIA are becoming more familiar with the above rules, and the process of recertification will certainly be more stringent. However, implementation will decrease the number of shortcomings discovered by inspections. STARLIMS is capable of managing the complexity of molecular processes, allowing a laboratory to grow both its reputation and business by consistently being in compliance.
Part 2 will cover Rapid Implementation, Efficient Sample and Batch Testing, Streamlined Lab Logistics, Sample Management, and Compliance Confidence with STARLIMS.
Alpha Engineering LIMS Implementation
Alpha Engineering Associates, Inc. has been involved with the implementation of over 50 LIMS systems ranging in size from small, "off-the-shelf" software systems to very large, highly customized, multi-functional systems, including STARLIMS, for both governmental agencies and private enterprises. For affordable client-focused network consulting services and solutions, please call Alpha Engineering Associates today at (410) 295-9500.