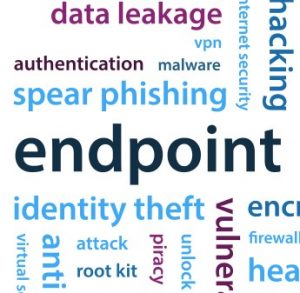 As previously discussed in Part 1, Cyber Security must also be taken seriously by small companies. Businesses of all sizes typically have a website, online accounts, and IT infrastructure that need protection. Part 2 will cover the second 5 of 10 solutions. For the best results, consult with an experienced IT support firm for their implementation.
FCC Small Biz Cyber Planner 2.0
"Information technology and high-speed Internet are great enablers of small business success, but with the benefits comes the need to guard against growing cyber threats. As larger companies take steps to secure their systems, less secure small businesses are easier targets for cyber criminals. In October 2012, the FCC re-launched Small Biz Cyber Planner 2.0, an online resource to help small businesses create customized cybersecurity plans. Use this tool to create and save a custom cyber security plan for your company, choosing from a menu of expert advice to address your specific business needs and concerns. The FCC also released an updated Cybersecurity Tip Sheet."
Lookout Mobile Security
"Today, Lookout is adding two new tools to our Personal app for individuals who are concerned about the safety of their digital identity and financial data. In today's mobile world our personal information is stored in many services on our devices and across the internet, which is a great thing for our daily digital lives. Criminals see value in this information, too, especially if its information associated with our identities, and may attempt to breach the services we use to obtain it. Identity Theft Protection helps you detect and recover from identity theft, and Breach Report notifies you with clear, actionable information about corporate data breaches that may impact you. These new features, coupled with our time-tested security technology, make the Lookout Personal app the only all-in-one app for mobile security, identity theft protection, and device theft prevention."
HTTPS Everywhere
"HTTPS Everywhere is a Firefox, Chrome, and Opera extension that encrypts your communications with many major websites, making your browsing more secure. HTTPS Everywhere is produced as a collaboration between The Tor Project and the Electronic Frontier Foundation. Many sites on the web offer some limited support for encryption over HTTPS, but make it difficult to use. For instance, they may default to unencrypted HTTP, or fill encrypted pages with links that go back to the unencrypted site. The HTTPS Everywhere extension fixes these problems by using clever technology to rewrite requests to these sites to HTTPS. Information about how to access the project's Git repository and get involved in development is here."
Norton Small Business
"Don't let a security breach be the downfall of your business. Cybercriminals increasingly target small businesses because they expect it to be easy. All too often, sensitive business and customer information lacks adequate protection. Globally, small businesses are the target of over one-third of all attacks. We get it. You're busy running your business. But your customers and partners are increasingly sensitive to security issues and want to know that it's safe to do business with you. Now, with Norton Small Business, get peace of mind by quickly adding the protection you need that works all day, every day. And Norton Small Business is powered by the same protection engine that is trusted by Fortune 500 companies. One ongoing security subscription secures your business and gives you time to focus on what's really important to you — running your business."
NSFOCUS
"Today's cyber attacks are more frequent, complex and destructive than ever and they often result in loss of revenue, downtime and theft of vital data. Enterprises struggle daily to adequately defend against ransomware, malware, spyware, worms, back-door trojans and many other malicious activities. In order to fully protect against these threats, enterprises are increasingly using a multi-layer, defense-in-depth approach to secure vital assets and ensure business continuity. NSFOCUS provides a complete cloud security, network security and application security solution consisting of DDoS Protection, Web Application Security, and Next Generation Intrusion Prevention System. All of these products work together to ensure only legitimate traffic reaches your critical infrastructure. NSFOCUS is committed to helping our customers mitigate risk, protect their valued assets and maintain continuity of their business services."
Alpha Engineering Business Support
Choosing an expert computer technology-support provider is an important decision for your business. Alpha Engineering Associates has been a trusted partner of many companies in the Washington, Baltimore and Annapolis areas since 1990 and offer:
24/7 Managed Services for Business Computing Systems
Network and Mobile Computing Support
Disaster Recovery Planning
Software Development
For affordable client-focused network consulting services and solutions, please call Alpha Engineering Associates today at 410-295-9500.