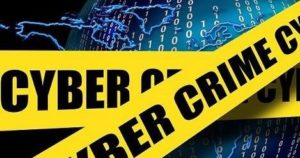 As cyber threats grow in sophistication, those coming from within organizations tend to be overlooked. In order to remain current, these companies will have to reconsider their strategies and develop new methods for implementing cyber security. The following will discuss the latest trends for combating cyber threats in 2018. 
Advanced Analytics
As a tremendous volume of data is generated by security software, companies will require advanced analytics in order to adequately observe what is transpiring in their IT ecosystems. As a result, UEBA (user and entity behavior analytics) has moved to the forefront because this technology allows enterprises to improve their understanding of their system vulnerabilities and responsiveness to data security incidents.
Blockchain Technology
Allowing the decentralization and distribution of data storage, blockchain is much more reliable and less vulnerable to hacking that leads to security breaches. Capable of rapidly identifying manipulation of data, blockchain has the potential of being developed into the technological foundation of highly-regulated industries such as law and banking.
CARTA
Continuous Risk and Trust Assessment Approach perceives cyber security as a perpetually evolving and continuous process that requires regular review. The ability to perform risk and trust assessments in real time will empower companies to bolster their defenses and minimize vulnerabilities resulting from the malicious actions of users.
Insider Vulnerabilities
Typically, enterprises do not have sufficient view of the behavior of users, leading to a blind spot regarding vulnerabilities from insiders. Companies will be forced to undertake greater initiatives to ensure more stringent security overseeing end-user activities within their IT ecosystems.
Personalized Security
Companies will have a greater expectation that the products security firms provide will be designed to meet their particular needs and requirements. The solutions must speak to a company's particular vulnerabilities, size, IT environment, and budget. This organization-specific approach lets a company select the solutions that are a better fit for their requirements, perhaps opening doors for emerging or smaller vendors that can offer more personalized service than larger firms.
Alpha Engineering Business Support
Choosing an expert computer technology-support provider is an important decision for your business. Alpha Engineering Associates has been a trusted partner of many companies in the Washington, Baltimore and Annapolis areas since 1990. For affordable client-focused network consulting services and solutions, please call Alpha Engineering Associates today at (410) 295-9500.