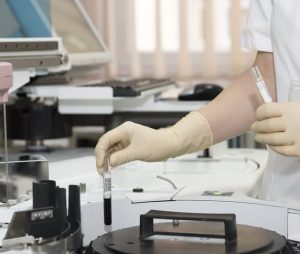 As previously discussed, STARLIMS implements the latest advances in modern technology to provide a totally integrated solution that incorporates LIMS, Electronic Laboratory Notebook (ELN), Scientific Data Management System (SDMS), Advanced Analytics, and Mobile within a single application. This innovation makes the creation and maintenance of custom interfaces to third party tools unnecessary. Part 2 will cover STARLIMS SDMS (Scientific Data Management System).
STARLIMS SDMS
Currently laboratories produce numerous kinds of documents. In addition to ensuring that a laboratory performs to standards via SOPs and methodology, documents communicate results and their analysis to clients. Using a SDMS, documentation can be generated and edited by staff, transmitted for approvals, placed into action, and distributed to affected parties. In contrast, manual distribution would be time-consuming and costly. Moreover, data generated by labs' testing instruments can be automatically stored into LIMS. Manual entry would lead to more errors and longer processing times.
The STARLIMS SDMS solution provides digital document and data management automatically. After setup, SDMS will function unobtrusively and help ensure a laboratory will remain in compliance with the proper controls intact. According to Abbott Informatics, SDMS will increase efficiency, promote collaboration, and ensure compliance as the company has summarized below.
Increase Efficiency
• Consolidate islands of data and store in a single repository.
• Automate and reduce data entry, improving quality and saving time.
• Reduce cycle review and approval time.
Promote Collaboration
• Capture files and extract data, such as keywords, tables, and charts from documents.
• Use of data promoted, enabling access to lab documents via a standard browser.
• Store files using up-to-date storage and storage management solutions.
• Search data efficiently, eliminating lost data and duplicate searches.
• Reuse data, repurposing for other usages.
Ensure Compliance
• 21 CFR Part 11 (SDMS is designed for compliance to this federal regulation).
• Reduce use of hard-to-control tools.
• Workflow management, automatically uploading of multiple file types.
• Instrument raw data backed up.
Part 3 will cover STARLIMS ELN (Electronic Laboratory Notebook).
Alpha Engineering LIMS Implementation
Alpha Engineering Associates, Inc. has been involved with the implementation of over 50 LIMS systems ranging in size from small, "off-the-shelf" software systems to very large, highly customized, multi-functional systems, including STARLIMS, for both governmental agencies and private enterprises. For affordable client-focused network consulting services and solutions, please call Alpha Engineering Associates today at (410) 295-9500.