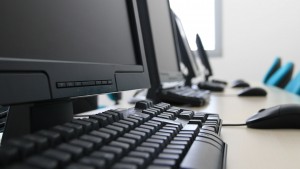 Your new business has grown so fast, and you're keeping busy adding employees and desks every month. Maybe you haven't gotten around to networking your office's computers. Now that you are sure your venture will succeed, you should find time to consult with an experienced IT support company to draw up a plan. Why? Below are the top three business advantages of computer networking.
Efficiency
Staff members of most every business have to share digital files. It wastes time to have to send files, especially large ones, through the Internet or transfer them from computer to computer using flash drives. It is a cliché, but when you waste time, you waste money. A network will give your employees the ability to access files from a central location, within a safe and secure server that stores files intended for sharing. A file that needs to be shared by several workers can be easily uploaded to a folder within this server.
Productivity
Networking increases productivity because it decreases the time employees need to find, process, and save a particular file. An IT consultant can advise on structuring your company's file system in the most logical and user-friendly way. In time, employees will become familiar with its organization. This will promote cooperation, especially when they work on the same documents. A shared file can also be automatically saved and backed up, preserving hours of valuable effort. Automation will allow your employees to focus on tasks that earn money instead.
Security
Every business needs certain types of information to remain confidential. It may seem counter-intuitive that networking actually promotes this. However, an IT expert will be able to provide advice on how to restrict access to certain folders and files. For example, permissions may be limited to certain employees for particular folders. In certain instances, a password will be required to open an encrypted folder or a file containing sensitive information, which will also help prevent a hacker from using the data to compromise your company.
Alpha Engineering Business Support
Choosing an expert computer technology-support provider is a key decision for your business. Alpha Engineering Associates has been a trusted partner of many companies in the Washington, Baltimore and Annapolis areas since 1990 and offers:
24/7 Managed Services for Business Computing Systems
Network and Mobile Computing Support
Disaster Recovery Planning, and
Software Development
For affordable client-focused network consulting services and solutions, please call Alpha Engineering Associates today at 410-295-9500.