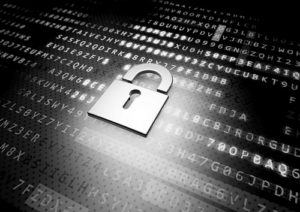 A survey of security professionals in June found more than half of the respondents believing that cybersecurity is gradually being turned into a political tool. This trend is not only affecting individuals and businesses, but also society as a whole. The following discusses the top five cybersecurity issues of Summer 2018.
Cryptomining
A very recent trend, cryptomining occurs when hackers infiltrate several computers to take control of their combined processing power in order to process transactions of Bitcoin. About 1/3 of respondents did not feel confident about cryptocurrency protection, and about a quarter thought they were unable to detect this activity.
GDPR (General Data Protection Regulation)
Due to the need to comply with GDPR in Europe, companies reported having to restructure the management of customer records. Failing to do so would result in fines, and consumers being reluctant to do businesses with organizations that fail to protect personal data.
Phishing
Phishing was thought by more than half of survey respondents as the most serious risk. This threat takes advantage of the human element through social engineering, and so it is a favorite of cybercriminals. Data breaches result from human error, making employee education and training a priority.
Ransomware
Ransomware was ranked second by almost half of respondents as a cyber threat. Security professionals are under especially great scrutiny when their organizations are so publicly victimized by ransomware. This cyber attack encrypts and prevents access to business data, which completely halts a company's ability to do business and make money.
The Cloud
The concerns of survey respondents regarding cloud security has grown in the recent past. A little more than half worry cloud-based cyber attacks will become more prevalent in the future. Although the cloud is thought to provide important utility to businesses, many felt the solution can rapidly becoming a threat without proper security measures.
Alpha Engineering Business Support
Choosing an expert computer technology-support provider is an important decision for your business. Alpha Engineering Associates has been a trusted partner of many companies in the Washington, Baltimore and Annapolis areas since 1990 and offer:
24/7 Managed Services for Business Computing Systems
Network and Mobile Computing Support
Disaster Recovery Planning
Software Development
For affordable client-focused network consulting services and solutions, please call Alpha Engineering Associates today at (410) 295-9500.