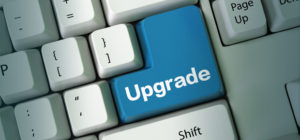 A network upgrade is a technical challenge because it will affect each component of a company's IT infrastructure. Network upgrades also tend to impact a greater number of users than any other IT segment. As a result, it is crucial that any action plan for an upgrade utilizes best practices as set forth below:
Upgrade to a network meeting organizational requirements best.
Determine impact on users during upgrade and after completion.
Minimize business impact during upgrade process.
Ensure proper support of upgrade when it enters production.
Part 1 will discuss the first three of the top seven tips for an effective network upgrade.
Documentation
Crucial to a network's success is the thorough documentation of an upgrade. It should detail how new technology functions and its maintenance during production. Standard documentation practice should include regular reviews and updates. Network upgrades supported by detailed documentation have a greater probability of being thought of as a success because support administrators can quickly refer to needed information.
End User Notification
Every successful network upgrade communicates well with its end users. As networks impact everyone, targeted communications have to provide accurate information regarding the effect of the upgrade. Comprehending how an end user utilizes the network for a particular position is necessary in order to be able to explain how an upgrade will affect their responsibilities during maintenance and after the completion of an upgrade. Every modification of how employees interact with a company's network infrastructure has to be clearly expressed with detailed documentation.
Integrate Security
The integration of security is very important in the planning and implementation of a network upgrade. While it may seem convenient to neglect security measures in order to minimize business disruption, this kind of expediency will result in upgrades that create significant security vulnerabilities that are very challenging to repair after production.
Part 2 will cover the last four tips, Rollout Strategy, Reversal Strategy, Plan for the Future, and Support Staff Training.
Alpha Engineering Business Support
Choosing an expert computer technology-support provider is an important decision for your business. Alpha Engineering Associates has been a trusted partner of many companies in the Washington, Baltimore and Annapolis areas since 1990. For affordable client-focused network consulting services and solutions, please call Alpha Engineering Associates today at (410) 295-9500.