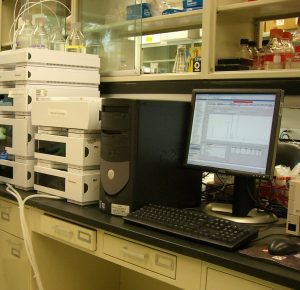 As mentioned in Part 1, SMBs are increasingly turning to cloud solutions to minimize capital expenditure and enable scalable solutions. Part 2 lists the second 10 of 20 proven cloud solutions that can make your company more agile, productive, and secure. Consult with an experienced and expert IT support firm for the best implementation of new software for your organization.
OnlyOffice – Office Management Suite
A comprehensive user-friendly and affordable solution, OnlyOffice provides file sharing, cloud sharing and editing, document and project management, along with calendar and e-mail integration.
Power BI – Interactive Business Data
Microsoft makes business intelligence more user-friendly with a free version that allows data analysis up to a 1GB maximum, while the enterprise version provides 10GB storage and Microsoft Office 365 user interaction.
QuickBooks Online – Cloud Accounting
For SMBs, QuickBooks Online Plus is ideal due to its affordability and features, such as an intuitive UI, transaction forms, contract records, and report templates.
Searchmetrics – Search Engine Optimization
An SEO platform providing tools for tracking rank and position, along with keyword research and access to its database, Searchmetrics offers enterprise plans that can scale as a business grows.
Shopify – E-Commerce Platform
Positioned at the top of the market for e-commerce platforms, Shopify does not require a "techie" on staff to implement and provides a free 30-day trial period.
SiteGround – Web Hosting
Offering automated backups and allowing companies to select server locations, SiteGround is also known for great security features, being user-friendly, and excellent customer service.
SurePayroll
This solutions allows SMBs to create and manage employee payment data, while being easy to implement and customizable for its payroll requirements.
SurveyGizmo
Enabling even a smaller organization to create surveys and study the results, SurveyGizmo provides flexible options in the drafting of questions and scoring.
Vivantio – Service Management
Developed to automate customer service and make the process more efficient, Vivantio Pro allows companies to create custom forms and specific fields for service tickets.
Xpenditure – Expense Management
Their $7/month basic plan allows SMBs to track expenses with features that are user-friendly and multilingual, making it accessible to employees, accounting staff, and tax reporting.
Alpha Engineering Business Support
Choosing an expert computer technology-support provider is an important decision for your business. Alpha Engineering Associates has been a trusted partner of many companies in the Washington, Baltimore and Annapolis areas since 1990. For affordable client-focused network consulting services and solutions, please call Alpha Engineering Associates today at (410) 295-9500.