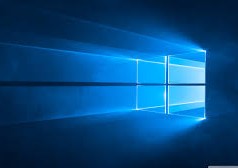 If you are using a Windows PC, it is quite likely that your operating system is not Windows 10. Generally made available on July 29, 2015, Windows 10 came in second to Windows 7 as of November 2016.
According to NetMarketShare, Windows 10 holds 26% of the desktop market share among all Windows operating systems. Most popular Windows 7 has almost 52%. Although unsupported, tenacious XP still has about 9.5%, while Windows 8.1 and 8.0 have 8.81% and 2.16% respectively. Unloved Vista, which will shave extended support until April 11, 2017, holds 1.21%.
As 2017 is now here, why don't we make a New Year's resolution of upgrading our desktop PCs to Windows 10? Unfortunately, the free upgrade date came and went on July 29, 2016, but there are still great reasons to start off 2017 right with the newest and best Windows operating system as discussed below.
Capability
The newest graphics technology can only be utilized with Windows 10, and so all enthusiastic gamers and users heavily working with video applications should hop aboard. The upcoming Microsoft VR headset HoloLens can be only used on Windows 10.
Lifecycle
Each Windows operating system has a lifecycle. This starts upon release and terminates at the end of support. Below are the extended support end dates for the operating systems that were previously discussed. As you will find, Windows 10 will be in service the longest.
Windows 10 – October 14, 2025
Windows 8 – January 10, 2023
Windows 7 – January 14, 2020
Windows Vista – April 11, 2017
Windows XP – April 8, 2014
Multi-Devices
Not limited to desktops, Windows 10 is also an operating system for tablets and smartphones. Universal Windows 10 apps can then be used on multiple devices. Using the Windows 10 Mobile system, Lumia smartphones can be plugged into a PC's monitor via a Display Dock and function just like a desktop.
New Features
Microsoft's fast new browser Edge and the Cortana digital assistant are a couple of new features designed for Windows 10, which will continually update them and add functionality only through this operating system.
Part 2 will cover the topics Performance, Security, Updates, and User Friendly.
Alpha Engineering Business Support
Choosing an expert computer technology-support provider is an important decision for your business. Alpha Engineering Associates has been a trusted partner of many companies in the Washington, Baltimore and Annapolis areas since 1990 and offer:
24/7 Managed Services for Business Computing Systems
Network and Mobile Computing Support
Disaster Recovery Planning
Software Development
For affordable client-focused network consulting services and solutions, please call Alpha Engineering Associates today at 410-295-9500.