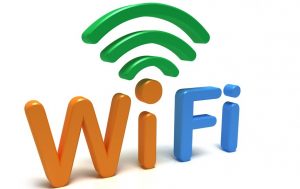 As previously discussed, the Wi-Fi Alliance recently introduced their most significant security update since 2004. Providing several critical updates to the 14-year-old WPA2, the Wi-Fi Protected Access 3 (WPA3) security certificate protocol addresses the flaws of its predecessor. Part 3 will discuss the Easy Connect and Enhanced Open protocols.
Easy Connect
The Wi-Fi Alliance's development of Easy Connect recognizes the rapidly growing number of connected devices around the world. Nowadays, the typical household probably has several more devices connected to the home router than in 2004. Easy Connect aims to make connecting devices more intuitive, and the protocol can be used for either a WPA2 or WPA3 certified device.
As opposed to entering passwords every time a device is added to a network, devices will be provided individual QR code, which works like a public key. A smartphone connected to the network will add a device by scanning its code. Afterwards, the network and device will exchange and authenticate keys for connections.
Enhanced Open
Independent of the WPA3 protocol, Enhanced Open was developed to protect devices working in open network, such as in cafes and airports. Cyber attacks that are often undertaken over open networks are passive. As numerous people connect to a network, cyber criminals can steal sensitive information by sorting through the data passively gathered from users.
Utilizing Opportunistic Wireless Encryption (OWE) as defined by the Internet Engineering Task Force RFC 8110 standard, Enhanced Open provides stronger protection from passive eavesdropping. However, OWE does not feature additional authentication protection, concentrating instead on making data transmitted over more public networks more secure via improved encryption.
OWE prevents unsophisticated packet injection, which is undertaken by cyber criminals trying to subvert network operations through the construction and transmission of data packets that appear to be a normal network component.
Designed to make an open network's defense against passive attacks more effective, Enhanced Open accomplishes this without making users enter additional passwords or perform extra steps for authentication.
Alpha Engineering Business Support
Choosing an expert computer technology-support provider is an important decision for your business. Alpha Engineering Associates has been a trusted partner of many companies in the Washington, Baltimore and Annapolis areas since 1990. For affordable client-focused network consulting services and solutions, please call Alpha Engineering Associates today at (410) 295-9500.