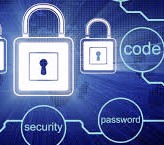 As mentioned in Part 1, ransomware is currently the most serious online security threat to companies. It is especially effective because most organizations do not back up critical business or personal data adequately. Almost 1 out of 3 security staff members at organizations state they would cooperate with the ransom demand in exchange for the successful retrieval of encrypted or stolen data. More than half of companies that were infected with ransomware were willing to pay to recover their data.
The following are the last 3 of 6 methods for protecting both personal and business data. To get the best advice regarding implementing a protection plan against ransomware, consult with an experienced IT professional.
Communications
A company should schedule regular communications and send out updates regarding the various cybercriminal scams and their methods, such as malware, spam, phishing, etc. to help employees become more aware about these attacks. These informative e-mails should also discuss the potential harm in terms of losing reputation, time, and money to the organization should their computer systems become infected.
Safe Computing
An alternative ransomware tactic is exploiting the vulnerabilities of common software applications. One method of decreasing the exposure is making sure that software and security updates are automatically installed. The applications typically targeted are Adobe Reader & FlashPlayer, Mozilla Firefox, Google Chrome, iTunes, Java, and Skype.
Separate Work and Personal Data
A recent study found that almost 33% of IT support staff were instructed to remove malware from an executive's computer or device after they allowed someone in the family to use it. As many people are working from home or telecommuting, separating personal data and professional data can be quite challenging. However, compartmentalizing your data will help ensure the protection of sensitive data and minimizing the negative impact of a ransomware event.
In the Event of Ransomware
If ransomware does occur, it is crucial to immediately shut down the device to disconnect it from the company's network. Although your computer has already been infected, preventing the malware from spreading to other devices and systems will mitigate the damage.
Alpha Engineering Business Support
Choosing an expert computer technology-support provider is an important decision for your business. Alpha Engineering Associates has been a trusted partner of many companies in the Washington, Baltimore and Annapolis areas since 1990. For affordable client-focused network consulting services and solutions, please call Alpha Engineering Associates today at (410) 295-9500.