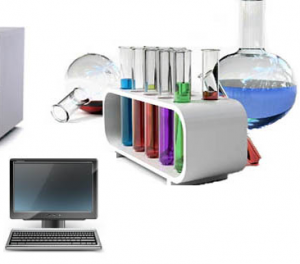 Abbott Informatics' STARLIMS (Laboratory Information Management System) assists clinical laboratories in the improvement of their patient care and operational performance. Crucial in making accurate diagnoses, laboratory data makes up most of medical records, and doctors depend on its reliability to properly care for patients. Efficiency also plays an important part in determining a laboratory's success because it promotes patient safety, reduces operating costs, and increases revenue.
Featuring configurable tools, STARLIMS offers a solution suite to clinical laboratories for managing complex testing workflows, enforcing rules-based actions, quickly formatting and delivering laboratory results, tracking and routing bar-coded specimens, and distributing and managing bio specimen inventories.
Increased Capability
If your laboratory seeks to raise its capacity and maximize resources, implementing STARLIMS can help with its expansion. Featuring a Fusion Integration Module, this LIMS solution improves the processing and sharing of lab results with community-based providers, who are crucial to a lab's success. The automation of processes, such as reflex testing, auto approval, and Double Blind Data Entry (DBDE), will result in greater lab efficiency and cost savings.
Rapid Deployments
Abbott Informatics Cloud Services has combined the innovative STARLIMS' web-based LIMS with a cost-effective and trouble-free cloud-based solution featuring full connectivity. Developed from the beginning to be completely web-based, STARLIMS V11 utilizes XML and cutting-edge Internet technology. Its user-friendly interface makes user training and implementation simpler for new deployments, facilitated by web-based tools. System flexibility allows changing business requirements and lab practices to be supported and put in practice without the loss of data or functionality.
STARLIMS Integrated Solution
Implementing state-of-the art technology, STARLIMS provides a totally integrated solution that incorporates LIMS, Electronic Laboratory Notebook (ELN), Scientific Data Management System (SDMS), Advanced Analytics, and Mobility within a single application. This innovation makes building and maintaining custom interfaces required by third-party tools unnecessary.
STARLIMS Industry Solutions
Focusing on Maryland's main industries, this series covers the STARLIMS solutions for Clinical Research, Food & Beverage, General Manufacturing, and Pharmaceutical & Biotech.
Alpha Engineering LIMS Implementation
Alpha Engineering Associates, Inc. has been involved with the implementation of over 50 LIMS systems ranging in size from small, "off-the-shelf" software systems to very large, highly customized, multi-functional systems, including STARLIMS, for both governmental agencies and private enterprises. For affordable client-focused network consulting services and solutions, please call Alpha Engineering Associates today at (410) 295-9500.