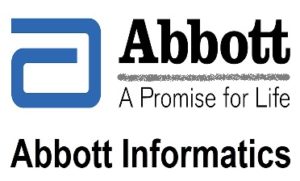 Abbott Informatics offers hosting services for every organization's STARLIMS installation, which will provide a care-free, highly reliable, and reasonably priced cloud-based solution for a monthly subscription fee. Delivering a secure application environment, Abbott Informatics Hosting Services (AIHS) is comprised of enterprise-grade storage and server technologies that clients may conveniently access through a web browser.
Clients who use AIHS will avoid buying hardware, installing software, or managing system infrastructure. Their service allows clients to focus on their businesses, increasing their productivity and cost efficiency.
Abbott Informatics Hosting Services Highlights
 Private or public cloud offering
 Comprehensive Infrastructure Software Licensing
 High application availability of 99.9%
 Development, Test & Production application environments
 Infrastructure maintenance with installation, patch management, and malware protection
 System monitoring and notifications
 Database maintenance, backups, and retention services
 Disaster Recovery (Recovery Time Objective is 4 hours; Recovery Point Objective within 15 minutes)
 HIPAA compliance for regulated customers
Rapid Deployment
Organizations are typically pressured to roll out deployments over a brief period. The situation can be worsened by having to interact with sourcing equipment and staff.
Retaining AIHS will significantly decrease the time needed to commence system deployment. Very little effort and time will be expended by an organization for budgeting and provisioning equipment or IT personnel.
System Reliability
AIHS will ensure that the client's system will be highly reliable. Their DBAs continually monitor performance and perform tuning. System protection is provided by IT experts who provide and install updates and patches.  Utilizing a separate backup data center, their disaster recovery plan has a recovery time objective of 4 hours and a recovery point objective within 15 minutes.
Security and HIPAA Compliance
AIHS ensures safety and security by encrypting data at rest and during transit. They also offer HIPAA compliancy by meeting its regulatory requirements.
Dynamic Environment
AIHS will help a business evolve and expand by adapting its memory, storage, CPU, and other computing requirements to its current needs.
Alpha Engineering LIMS Implementation
Alpha Engineering Associates, Inc. has been involved with the implementation of over 50 LIMS systems ranging in size from small, "off-the-shelf" software systems to very large, highly customized, multi-functional systems, including STARLIMS, for both governmental agencies and private enterprises. For affordable client-focused network consulting services and solutions, please call Alpha Engineering Associates today at (410) 295-9500.