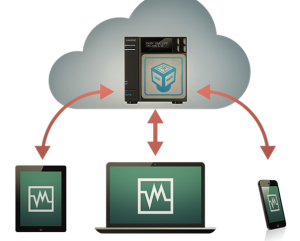 Due to finite resources and constricted budgets, companies must maximize their IT resources. Data centers are decreasing expenses and time-consuming tasks by automating, data centralizing, and consolidating data.
Limitations remain for servers that function with only one operating system and one application simultaneously. For small businesses, requiring several servers is typical, but it is difficult to reconcile this need when less than 20% of their capacity is being used. Virtualization is an option that can lower expenses by using the current IT infrastructure to its maximum.
Increasing Availability and Decreasing Costs
Nowadays, the latest virtualization software allows servers to handle several operating systems and applications, significantly raising the utilization of servers to levels reaching 80%. Modern virtualized solutions are capable of consolidating and centralizing storage, servers, and networking infrastructure, resulting in a simplified IT infrastructure that has more availability and less expensive to manage and maintain.
Solutions such as Desktop Virtualization and Virtual Desktop Infrastructure (VDI) are now within reach for business of all sizes. Employees that are often in the field are not tied to their office PC. A company's mobile workforce can have access to efficient, inexpensive, and easily manageable choices that provide reliable, user-friendly access to network applications and desktops wherever and whenever from every device.
Streamlined server virtualization will allow optimal server utilization by maximizing the functioning of several operating systems and applications. Decreased management need and expenses will result from centralization. Expenditures for energy required for cooling and operations will be reduced. Greater availability and improved application performance will also result.
Leveraging cloud services will also help your business provide services that swiftly address rapidly changing demands. Using cloud services that provide backups of data and email, making communications both secure and dependable and ensuring business continuity, will aid in maximizing IT resources.
Virtual Advantages
No matter the size of your company, virtualization solutions will help decrease the costs of its IT infrastructure, minimize IT management, and utilize current IT resources to their utmost. Virtualization can help maximize a company's resources, resulting in greater availability, improved performance, and higher reliability throughout your firm's IT infrastructure.
Alpha Engineering Business Support
Choosing an expert computer technology-support provider is an important decision for your business. Alpha Engineering Associates has been a trusted partner of many companies in the Washington, Baltimore and Annapolis areas since 1990. For affordable client-focused network consulting services and solutions, please call Alpha Engineering Associates today at (410) 295-9500.