About Alpha
We live in a technologically driven world. Computer infrastructures, servers, email solutions, network security, applications, and the cloud advances are radically changing the way we live and work. At Alpha we have spent over 3 decades helping business and organizations stay ahead of the technology curve. With clients throughout the greater DC, Baltimore, Annapolis region Alpha has led the charge building, maintaining and supporting IT infrastructure for our business partners. We are a managed service provider with a goal of helping our clients' business run more efficiently by becoming their IT network partner. We offer client focused solutions and support.
As a Microsoft Certified Partner with a team of highly trained computer engineers and software developers we focus on providing managed network solutions. Our support model takes the IT struggles off your plate and allows Alpha the opportunity to consult, manage and support your network. With innovations occurring daily, we are the areas trusted leader as a managed service provider. Alpha takes pride in developing long term partnerships, ensuring that as your business grows your IT network continues to keep pace.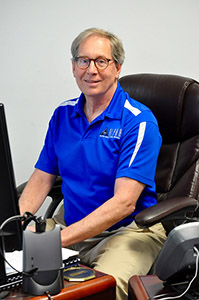 Our in-house certified IT technicians carefully monitor your network. They are also available remotely via our helpdesk to solve your day-to-day technical challenges for you and your employees.
The Alpha team is passionate and committed to a standard of excellence on your behalf. Alpha is a customer service company that just happens to do IT. Let us run your network, so you can get back to the business of running your business.
---
Providing technical support in a school environment has its special challenges. The IT professionals at Alpha Engineering are up to the challenge. The on-site support personnel are always patient, courteous, and supportive. Their ability to quickly assess and solve problems has been particularly helpful this year as our teachers and students faced many new challenges during the pandemic. The 24/7 help desk support is an added benefit that gives us confidence that someone will be available to assist with weekend and evening events should an issue arise. I highly recommend Alpha Engineering to any organization that is looking for a professional IT service vendor.

When we needed experienced IT professionals our first call was to Alpha Engineering. They are always available to provide the necessary resources whether it is a complete managed service solution or to assist with a large project that requires additional IT technicians. I've had the pleasure of working with Dale and his team for over 20 years and would highly recommend the Alpha Engineering team.

Highly recommend. Their pre-determined monthly fee model provides cost certainty, their Help Desk is top-notch, and their staff truly seem to want to help your business save money. Would not want to handle IT needs in any other way in the future.

We would like to take the time to thank everyone at Alpha Engineering for their professional IT service given to our office for our computer maintenance needs.   If you want an IT team that will help you through the daily challenges of the technology world, Alpha has demonstrated to be the best.   They are very efficient in making sure things run as smoothly as possible for our IT needs.   When a problem does arrive, they are quick to get the issue resolved for us.   Their staff is kind and caring, their service shines along with their expertise in the field of the IT world.  We would recommend anyone considering a change with your IT vendor to contact Alpha Engineering.
June 23, 2021
On April 26, 2021, Abbott Informatics announced the release of STARLIMS Quality Manufacturing Solution QM12.2, which is designed for the new STARLIMS Technology v12 platform. Capable […]
June 20, 2021
As discussed in Part 1, regulatory compliance makes cloud security a requirement for numerous industries that must meet strict standards or face huge fines. Part 2 […]
June 15, 2021
Organizations are increasingly migrating their applications, data, and other assets to the cloud. As a result, experts are discussing the importance of protecting sensitive business data […]