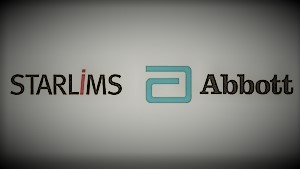 Abbott Informatics has launched version 11.4 of their highly-regarded STARLIMS laboratory information management system (LIMS).
STARLIMS Technology Platform v11.4 features a totally revamped HTML5 subsystem that increases functionality throughout the solution, along with server and mobile operating systems and technologies with desktop support.
Other notable improvements are Advanced Analytics 10.2, Scientific Data Management System 1.8, improved cyber security, and more intuitive and rapid performance. Its new development framework gives users complete access to Sencha HTML5 controls and STARLIMS Search, which allows for data searches across the universe of STARLIMS solutions.
Designed for organizations of all types and sizes, from research to manufacturing, STARLIMS 11.4 provides access to data and analytics management on the go. Users can make crucial business and scientific decisions using real-time intelligence throughout a product's lifecycle.
The HTML5 infrastructure eases creating and opening secure communication channels, resulting in greater collaboration and information sharing between partners and service providers. STARLIMS 11.4 aids companies in identifying opportunities for improving processes and increasing efficiency.
Benefits of STARLIMS 11.4
1. Intuitive, user-friendly HTML5 platform with streamlined authentication screens, improved dashboards, and user management apps.
2. Speedier access to SDMS applications, Electronic Laboratory Notebook, forms and Northwest Analytics, charting from HTML5 applications directly.
3. Featuring a new global search module, STARLIMS Search lets users perform data searches across every STARLIMS application.
4. Capable of opening XFD applications from HTML5, as well as reusing and migrating translated resources from XFD into HTML5.
5. Improved security, safety, and privacy. STARLIMS 11.4 features enhanced cyber security that include Open Web Application Security Project's Top 10 recommendations.
6. New operating systems and environments are seamlessly supported, along with improved mobile accessibility for the following:
Windows 10 client-side OS and Internet Explorer 11 browser
Windows Server 2016
Microsoft SQL Server 2016
Android 6 and iOS 10 mobile operating systems
7.Newest version of Advanced Analytics
8.Enhanced, complete screen documentation, as well as user-friendly application manuals. An integration guide also allows easy optimization             of applications for top performance.
Alpha Engineering LIMS Implementation
Alpha Engineering Associates, Inc. has been involved with the implementation of over 50 LIMS systems ranging in size from small, "off-the-shelf" software systems to very large, highly customized, multi-functional systems, including STARLIMS, for both governmental agencies and private enterprises. For affordable client-focused network consulting services and solutions, please call Alpha Engineering Associates today at (410) 295-9500.