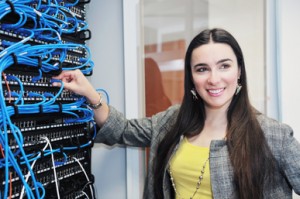 Whether your business is large or small, getting managed IT services will boost the productivity of your company. These services typically encompass the needs of your IT infrastructure, which also include data backup, recovery, and security. Handing these responsibilities off to a service provider allows you and your staff to focus on your products, service, marketing, and profit. As you keep your eye on what's important, your IT support company will be responsible for monitoring your computer systems and resolve issues as they occur.
Pricing
For SMEs (Small & Medium Enterprises), making the commitment to having its IT services managed by a professional company will result in several advantages. A subscription service is the business model for most managed IT service firms, and this provides savings. Retaining consultants every time something breaks or when there is a disaster that may be caused by neglect will be much more expensive. The cost of a subscription package will be determined by several factors, including the services retained and number of devices utilized by your company.
A business owner and the IT support firm being considered should discuss the company's IT support needs, and the assessment should be the basis for the estimate of the subscription package, which can range from basic to premium services. If your commerce is around-the-clock, 24/7 managed services should be placed in your shopping cart. Other important services are data backup and disaster recovery.
Value
If you are still pondering the value of managed IT services, think about the market environment for your company in the future. It will be necessary to increase IT resources gradually as your business expands to maintain the pace. As most every commercial enterprise is more dependent than before on technology for providing goods and services to customers and clients, it will be crucial for your company to perpetually have a sound IT infrastructure. Neglecting its proper management will decrease your company's capability in terms of being effective and competitive.
It is a given that technology will fail now and then. However, constant and extended disruptions of service will gradually erode a company's reputation, decreasing revenue. Fortunately, these incidents can be both minimized and mitigated with the help of an expert IT support firm retained to monitor your business computing systems every second of every day.
The set of IT services a company selects for outside management will be crucial. These services must address all its requirements as well as maximize the effectiveness and efficiency of their IT infrastructure and staff. Arrange a meeting with an experienced and expert IT support firm and discuss your company's needs today.
Alpha Engineering Business Support
Choosing an expert computer technology-support provider is an important decision for your business. Alpha Engineering Associates has been a trusted partner of many companies in the Washington, Baltimore and Annapolis areas since 1990 and offer:
24/7 Managed Services for Business Computing Systems
Network and Mobile Computing Support
Disaster Recovery Planning
For affordable client-focused network consulting services and solutions, please call Alpha Engineering Associates today at 410-295-9500.