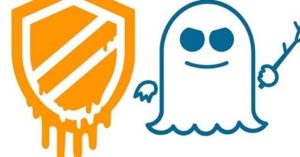 Meltdown and Spectre sound like the names of James Bond villains, but they are actually CPU security flaws. In a way, their monikers make sense because cyber criminals can use them to dominate computers worldwide.
Microsoft, Apple, and Google have begun releasing software updates to address Meltdown and Spectre, but a complete resolution won't be available soon. We'll discuss how the industry is working to find ways for protecting your devices against these vulnerabilities and the steps you can take yourself. 
Spectre and Meltdown Overview
Certain processors manufactured by Intel, AMD, and ARM have Spectre or Meltdown flaws that may let hackers steal private information, such as passwords and encryption keys, from applications that are open. This discovery was a stunning revelation to the industry because the flaws had been in chips for more than two decades. As a result, they are present in millions of devices, including computers, servers, and smartphones.
Consumer Concerns
For the moment, consumers should not feel overly anxious due to the fact that neither Spectre nor Meltdown has yet been exploited in a cyber attack. In addition, Intel, AMD, and ARM are currently working on solutions with device manufacturers. Reassuringly, Intel states that data cannot be corrupted, modified, or deleted due to the flaws. However, processors that have Spectre may require a redesign.
Protection for Devices
This section will discuss ways to protect various devices from the Meltdown and Spectre CPU security flaws.
Android Devices – In January, Google released a security update addressing Spectre and Meltdown for Android devices. You can confirm this update and future ones by going to "System" in your Android phone or tablet. Set your device to download and install updates automatically.
iPhone and iPads – Apple has released updates for iOS 11.2 to address Meltdown. If you own an iPhone or iPad, go to "Settings" to confirm that iOS version 11.2.2 has been downloaded and installed. Make sure future Apple updates mitigating Spectre and Meltdown are downloaded and installed.
Part 2 will discuss how Windows Computers, Macs, and Chromebooks can be protected.
Alpha Engineering Business Support
Choosing an expert computer technology-support provider is an important decision for your business. Alpha Engineering Associates has been a trusted partner of many companies in the Washington, Baltimore and Annapolis areas since 1990. For affordable client-focused network consulting services and solutions, please call Alpha Engineering Associates today at (410) 295-9500.