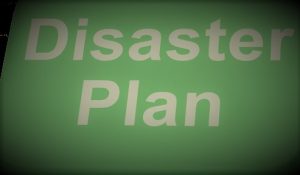 The year 2017 promises new developments in disaster recovery, and business owners should be aware of these trends. A company's data represents much of its revenue generating value, and owners and managers must do their best to safeguard it from being affected by any interruptions or loss. We recommend that you consult with an experienced IT services firm for all your disaster recovery planning to protect your company's most important resource.
Alternate Data Center
Although a critical element of a company's strategy for disaster recovery, the creation of an alternate data center does not need to cover all of a company's needs. Cloud and SaaS (Software as a Service) options have decreased the requirement for capacity and costs.
Cloud Disaster Recovery
Although it is being adopted by numerous companies, using the cloud for disaster recovery has not become as widespread as anticipated.  Perhaps this is due to existing legacy systems and physical infrastructure making implementation more challenge. In any case, it should be a component, rather than a substitute for an alternate data center.
Growing Use on Third Party Providers
Many companies are migrating functions that are neither critical nor primary to third parties. These companies can either be SaaS, including CRM (Customer Relationship Management) and e-mails, or outsourcing customer service or payroll. There is a growing use of IaaS (Infrastructure as a Service), which provide needs such as web hosting, development & production. These vendors will need to be integrated into a company's overall disaster recovery planning.
Shorter Recovery Time
Growing ever increasingly dependent on data, companies must have data protection and disaster recovery plans in place. Without data protection or disaster recovery, a company would be vulnerable to the dire consequences of losing sensitive or important business data. As manual processes have been largely eliminated, business functions largely come to an absolute standstill unless a company's computing systems are available. Accordingly, having short recovery times is critical.
Virtualization
Virtualization technology is now common in the computing world. Decreasing data center usage, it allows an increased number of recovery choices by utilizing replication and automated recovery tools from vendors. Virtualization significantly decreases recovery times, as well as making a successful disaster recovery much more likely.
Alpha Engineering Business Support
Choosing an expert computer technology-support provider is an important decision for your business. Alpha Engineering Associates has been a trusted partner of many companies in the Washington, Baltimore and Annapolis areas since 1990 and offer:
24/7 Managed Services for Business Computing Systems
Disaster Recovery Planning
Software Developmentn
For affordable client-focused network consulting services and solutions, please call Alpha Engineering Associates today at (410) 295-9500.