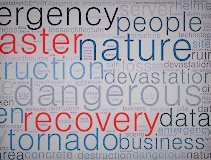 As discussed in Part 1, disaster preparations require recovery teams to be ready to coordinate and carry out a plan that will cope with certain events that negatively impact IT systems. Cloud Data Recovery and Data Storage & Replication are two of six emergency management and disaster recovery trends that have gained strength in 2018. Part 2 will discuss Decreased Disaster Recovery Times, Internet of Things, Social Media, and Virtualization.
3) Decreased Disaster Recovery Times
As companies become completely reliant on IT systems and automation to carry out business functions, it is very important that they deploy disaster recovery systems that work nimbly and rapidly. In order to mitigate losses, IT disasters must be addressed immediately. As a result, disaster recovery software providers have focused on accelerating responses and decreasing disaster recovery times.
4) Internet of Things (IoT)
Communications are often the most negatively impacted by a disaster. Even though it was formerly used only in homes for communication, IoT configured devices are capable of restoring communication services during emergencies. For example, IoT configured devices can be connected to fire and smoke alarms to maintain emergency preparedness in facilities.
5) Social Media
Social media usage will continue to grow through 2018 and beyond. It may be the best option in some emergencies or disasters. Social media assists users during unfortunate unforeseen events by helping them connect with friends and loved ones.
6) Virtualization
Virtualization is an important new technology that has gained traction for companies preparing their disaster recovery plans. One of the greatest recent IT developments, virtualization is capable of replicating the functions of individual machines and systems.
By deploying this solution, organizations can significantly decrease the length of their disaster recovery times and resulting losses from downtime.
Alpha Engineering Business Support
Choosing an expert computer technology-support provider is an important decision for your business. Alpha Engineering Associates has been a trusted partner of many companies in the Washington, Baltimore and Annapolis areas since 1990 and offer:
24/7 Managed Services for Business Computing Systems
Network and Mobile Computing Support
Disaster Recovery Planning
For affordable client-focused network consulting services and solutions, please call Alpha Engineering Associates today at (410) 295-9500.