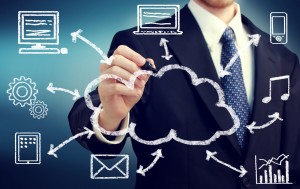 Running a company is a huge challenge. Making sure it keeps growing and generating a profit is even a bigger challenge. Why not make it easier? A business owner can greatly benefit from using managed IT services Not only can they save time and resources, they can help your organization expand. Management can also spend more time on strategy and innovation. Below are seven advantages when using managed service providers (MSPs).
1) Around-the-Clock Support
Organizations are provided flexibility by using managed IT service providers that offer a dedicated team that can provide support to their clients 24/7. Many MSPs have service teams on call and able to connect to the systems of their clients remotely from any location whenever needed.
2) Control Budgets and Decrease Expenses
Experienced managed service providers can offer knowledge regarding inefficiencies that are limiting your IT network's operational efficiency. They can regularly update the hardware and software of your system for greater reliability. Your company will have more control over IT expenses by eliminating a break-and-fix cycle.
A service plan will also make spending more predictable and allow your company to better budget its IT expenditures. As a result, your team has greater control over financial resources, freeing up more capital for other priorities.
3) Expertise Leveraged
An in-house full-time IT staff may not meet all the needs of your organization. An employee may not be trained or experienced enough to handle a particular technical requirement that your company needs in the future.
To illustrate, a full-time IT employee may be needed to provide basic daily technical support to other company staff. However, this technician may not be skilled or experienced enough to handle a project involving cloud architecture.
A company using managed IT services will have the ability to bring on experienced and trained engineers trained for specific and more complex tasks whenever they are needed. In the meantime, it can also retain the 24/7 support of a dedicated IT team.
Part 2 will discuss four more advantages from using Managed Service Providers.
Alpha Engineering Business Support
Choosing an expert computer technology-support provider is an important decision for your business. Alpha Engineering Associates has been a trusted partner of many companies in the Washington, Baltimore and Annapolis areas since 1990. For affordable client-focused network consulting services and solutions, please call Alpha Engineering Associates today at (410) 295-9500.