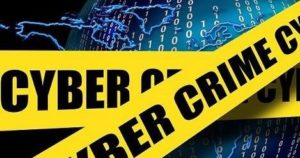 If you own a business, you know cybersecurity must be taken seriously. Enterprises that have online accounts, websites, networks, and cloud infrastructure are all vulnerable to cybercriminals.
Even though the press focuses on large companies that have been hacked, small and medium enterprises (SMEs) are actually the main victims of cybercriminals because they are softer targets. They have limited budgets and often do not allocate adequate resources for cybersecurity.
Fortunately, there are affordable solutions that are available. Small business owners can start with the free Federal Communications Commission (FCC) Small Biz Cyber Planner 2.0, an online resource that assists small companies in creating customized cybersecurity plans: https://www.fcc.gov/cyberplanner
This article will discuss 12 more affordable small business cybersecurity solutions that will help your company become more secure in 2019.
AxCrypt
The foundation of digital security and privacy, encryption should be implemented by businesses that handle sensitive data. Absent a specialized key, encrypted files are extremely difficult to be opened and read by hackers. AxCrypt is effective encryption software that offers a free version with 128-bit key encryption.
Cloudflare
Guarding enterprise websites, the free Cloudflare tool offers protection against SQL injections and denial-of-service (DoS) attacks that can take down a company's online presence. Other features are IP address blocking, choice of security level, firewalls, and SSL security.
World-renowned for cybersecurity, Comodo provides free or affordable solutions that include remote monitoring and management (RMM), patch management, and Service Desk. SecureBox protects apps from devices infected by malware. Advanced Endpoint stops malware from infiltrating networks. SMEs can take advantage of Comodo's free or affordable antivirus solution, SSL certificates, internet security, mobile device manager, firewall protection, POS system security, and numerous other services.
CSID
Small businesses can also be victimized by identity theft. Offering business identity protection services, CSID provides data breach mitigation, fraud detection, threat intelligence, user and transaction monitoring, and credit services. Companies handling sensitive data can utilize CSID's advanced authentication tools.
Part 2 will cover four more affordable small business cybersecurity solutions.
Alpha Engineering Business Support
Choosing an expert computer technology-support provider is an important decision for your business. Alpha Engineering Associates has been a trusted partner of many companies in the Washington, Baltimore and Annapolis areas since 1990. For affordable client-focused network consulting services and solutions, please call Alpha Engineering Associates today at (410) 295-9500.