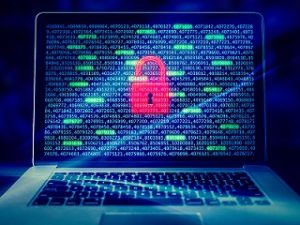 As discussed in Part 1, business owners must take cybersecurity seriously. Although the news focuses on large companies that have been hacked, small and medium enterprises (SMEs) are actually the main victims of cybercriminals because they are softer targets. Part 2 will cover four more affordable small business cybersecurity solutions.
The FCC offers businesses a very handy Cybersecurity Tip Sheet:
https://apps.fcc.gov/edocs_public/attachmatch/DOC-306595A1.pdf
ESET
If you like simplicity, ESET provides a selection of security packages for the protection of computers, mobile devices, servers, networks, and even USB flash drives. Secure Business Pack helps defend Mac and Windows computers, file servers, and Android and iPhone smartphones. Other features include remote management, two-factor authentication, and encryption. Security tools are provided for e-mail, endpoint, mobile, and virtualization.
Lookout Mobile Security
Lookout Mobile Security protects smartphones and tablets from cyberattacks. Its solution anticipates, predicts, and defends your mobile devices from threats posed by data leaks, malware, sideloaded apps, and jailbroken devices. Tools can help ensure compliance with company policies and security regulations.
NSFOCUS
Growing exponentially, DDoS (distributed denial-of-service) attacks have overwhelmed company websites, resulting in extended outages and costly losses. Companies that make their money online would experience the greatest damage. A DDoS mitigation service, NSFOCUS provides a comprehensive cybersecurity solution for small businesses.
OpenVPN
Providing users additional privacy while browsing the internet, OpenVPN can be used by companies to secure internal networks by allowing only authorized access through a secured gateway. OpenVPN will ensure workers cannot access your company network via an unprotected and open connection. Cybercriminals have been known to infiltrate networks by hitching a ride with authorized users who are accessing the network from outside.
Part 3 will cover four more affordable small business cybersecurity solutions.
Alpha Engineering Business Support
Choosing an expert computer technology-support provider is an important decision for your business. Alpha Engineering Associates has been a trusted partner of many companies in the Washington, Baltimore and Annapolis areas since 1990 and offer:
24/7 Managed Services for Business Computing Systems
Network and Mobile Computing Support
Disaster Recovery Planning
Software Development
For affordable client-focused network consulting services and solutions, please call Alpha Engineering Associates today at (410) 295-9500.