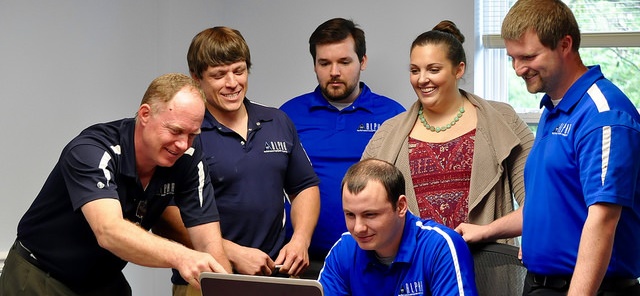 As discussed in Part 1, IT infrastructure a company's spine, enabling it to provide solutions to employees and customers. For a company's system to perform well, it also must rely on people. Part 2 will discuss Retaining IT Expertise, Team Size, and Training for Staff. Call an expert technology-support provider to improve your IT infrastructure today.
Retaining IT Expertise
Planning and implementing a company's IT infrastructure is a crucial component for its future success. Retaining a company that has expertise in providing technology support will certainly ease the process. During the interview process, confirm their experience in setting up and managing IT infrastructures to ensure that they are the right fit for your company. Determine if they offer a managed IT services plan that will help improve the performance and up time of your system.
Team Size
In the interest of minimizing costs, companies often do not hire enough IT support staff and system administrators. The typical result is inadequate management. When IT personnel are overextended by their tasks, it decreases the overall performance of the system. The opposite may also occur, where over hiring leads to idle employees and unnecessary labor costs.
Your organization can get help from an expert IT consultant in determining the correct team size for your infrastructure. The solution found may be a combination of in-house staff and outsourced managed IT services. This approach allows greater flexibility during periods when personnel needs change suddenly, resulting in IT infrastructure performing more efficiently and reliably.
Training for Staff
A company's IT infrastructure will perform better if non-IT staff are also trained in its management.  Training can be especially helpful when new technology, either hardware or software, is added. The non-IT staff's familiarity with how new features of the system work will result in greater productivity. Regular briefings regarding cybersecurity issues will help protect the company's data, typically its most valuable asset. These meetings and their supporting materials can be organized with the help of a technology-support company, allowing management to concentrate on running the business and making money.
Alpha Engineering Business Support
Choosing an expert computer technology-support provider is an important decision for your business. Alpha Engineering Associates has been a trusted partner of many companies in the Washington, Baltimore and Annapolis areas since 1990. For affordable client-focused network consulting services and solutions, please call Alpha Engineering Associates today at (410) 295-9500.