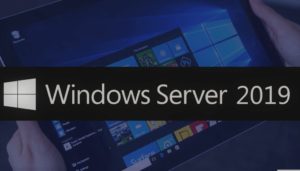 Microsoft recently introduced Windows Server 2019, which will be launched during the second half of this year. IT teams can become more familiar with its many new features through Microsoft's Insider Program.
Windows Server 2019 will come with the Long-Term Servicing Channel for Windows Server, providing five years of mainstream support and the option for an additional five years of extended support. This long-term option is recommended by Microsoft for infrastructures running SharePoint or SQL Server. The semi-annual channel provides two releases each year for companies that need to access new features faster.
New Features
Microsoft is focusing on hybrid cloud deployments, and Windows Server 2019 is capable of easily connecting to Microsoft Azure and integrating with File Sync, Azure Backup, disaster recovery, and various cloud services.
The new release has bolstered its security features. Shielded VMs will now support Linux VMs. Windows Server 2019 also comes with Windows Defender ATP Exploit Guard, which helps protect machines from zero-day exploits and other cyber attacks. Its four components are summarized below.
Attack Surface Reduction (ASR) – Controls allow enterprises to prevent malware from entering machines by blocking suspicious malicious files, scripts, lateral movement, ransomware, and threats via e-mail.
Network protection – Defense endpoints against web-based threats by blocking outbound processes from the device to untrusted hosts/IP with the Windows Defender SmartScreen.
Controlled folder access – Sensitive data is protected from ransomware by denying untrusted processes access to protected folders.
Exploit protection – Replacing EMET, a set of vulnerability exploit mitigations are available and easily configurable to protect systems and applications.
Windows Server 2019 will also transition Microsoft's container technologies from the semi-annual release channel to the long-term release channel.  Linux containers will be capable of running on Windows and the Windows Subsystem for Linux. Microsoft will also provide additional container orchestration choices, including support for Kubernetes, on their semi-annual channel.
Alpha Engineering Business Support
Choosing an expert computer technology-support provider is an important decision for your business. Alpha Engineering Associates has been a trusted partner of many companies in the Washington, Baltimore and Annapolis areas since 1990 and offer:
24/7 Managed Services for Business Computing Systems
Network and Mobile Computing Support
Disaster Recovery Planning
Software Development
For affordable client-focused network consulting services and solutions, please call Alpha Engineering Associates today at (410) 295-9500.