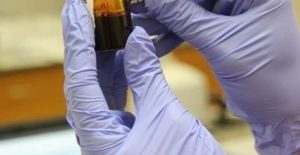 As discussed in Part 1, the complexity of molecular testing's multistep protocols require increased management with an effective LIMS. Part 2 will cover Rapid Implementation, Efficient Sample and Batch Testing, Streamlined Lab Logistics, Sample Management, and Compliance Confidence with STARLIMS.
Rapid Implementation
Preconfigured workflows are made accessible via flexible personalization.
Choose from standardized workflows for Whole Exome Sequencing (WES), Whole Genome Sequencing (WGS), or target based sequencing.
Modify workflows as needed without professional assistance for mutation analysis, expression analysis, or sequencing.
Replicate protocol details on various workflows, allowing several types of samples follow similar or identical workflows.
Efficient Sample and Batch Testing
Create template from existing workflows for new protocols; configure triggers, reflexes, reference ranges, and reporting requirements.
From beginning to end, support workflows for samples and tests; configuring triggers, sample points, re-sampling and re-testing.
Adjusting batches and using several batch templates can be executed over a single complex workflow.
Sample test results can be compared to various specification sets, completely controlling the progress of a batch or sample during its lifecycle.
Generate worksheets, lists, and the results of calculations and specifications.
Connect to internal or external bioinformatics systems, including third-party, to analyze data before reporting results.
Streamlined Lab Logistics
Samples can be directed to workflows and equipment, based on their availability, staff certifications, and schedules.
Interfacing is enabled with analytical instruments and automated specimen. handling systems via file transfer, web services, and direct database communications.
Single sample result reporting can be managed as it moves through several laboratories and workflows.
Manage the storing of samples as well as their storage locations.
Sample Management
Efficiently manage molecular materials, inventory items, consumables and their related workflows.
Oversee lists of molecular equipment, maintenance schedules, calibrations, and quality control standards
Samples can be stored and viewed hierarchically in containers.
Compliance Confidence
Designed and updated according to best practices, STARLIMS assists organizations in complying with various regulatory standards for labs, such as the FDA 21 CFR Part 11 and EU Annex 11 guidelines, and the GLP, APHL, CLIA, CAP accreditation standards.
Alpha Engineering LIMS Implementation
Alpha Engineering Associates, Inc. has been involved with the implementation of over 50 LIMS systems ranging in size from small, "off-the-shelf" software systems to very large, highly customized, multi-functional systems, including STARLIMS, for both governmental agencies and private enterprises. For affordable client-focused network consulting services and solutions, please call Alpha Engineering Associates today at (410) 295-9500.